Maximize College Financial Aid by Boosting Your 401(k) Savings
In
/
by Amanda Thomas, MS, CFP®, CDFA™ Client Advisor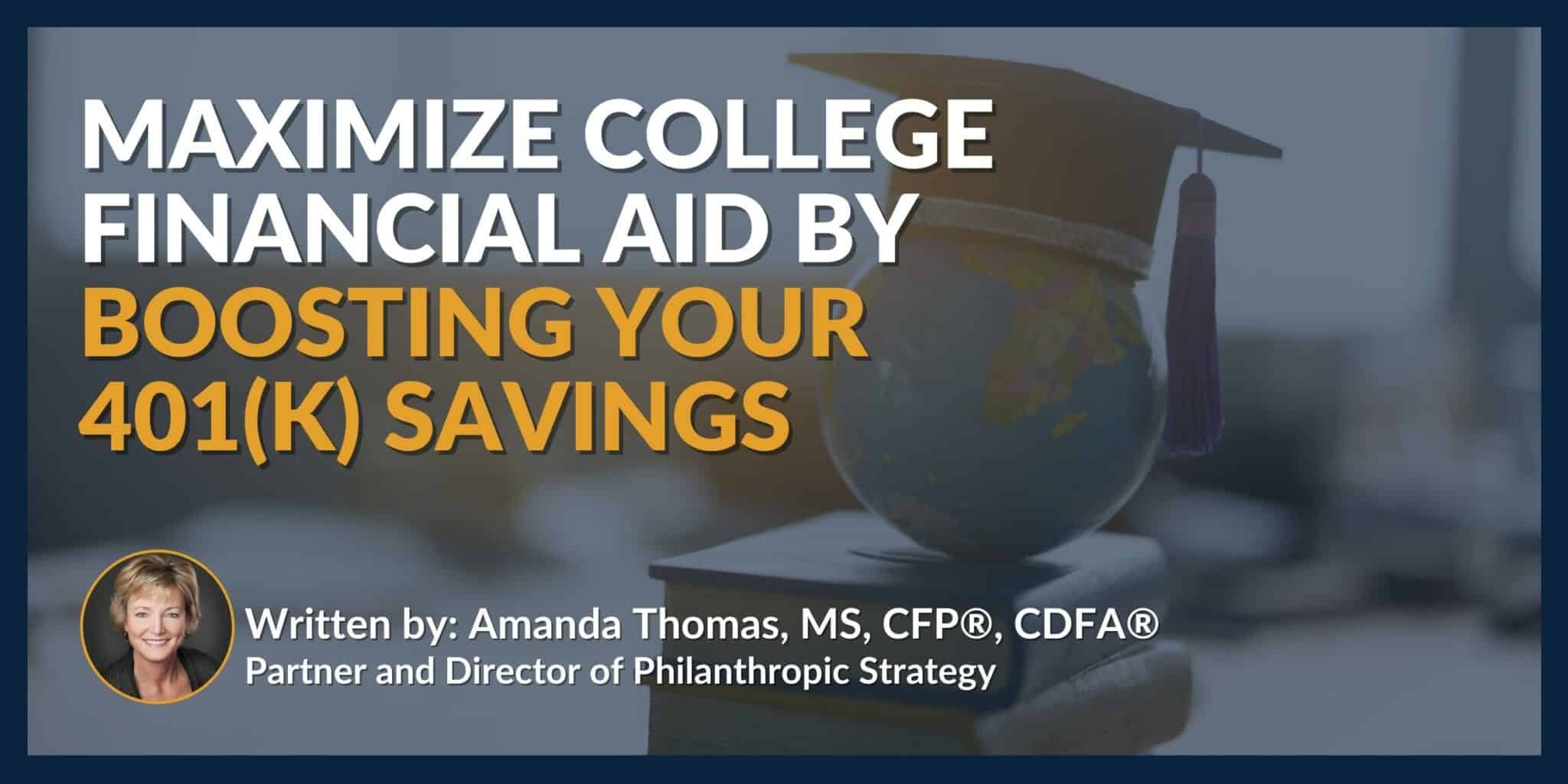 In the ever-evolving landscape of college financial aid, staying informed about the latest changes can significantly impact your educational planning. A recent development has emerged that could prove to be a game-changer for families seeking ways to fund higher education. The updated Free Application for Federal Student Aid (FAFSA) form will no longer consider pretax contributions to your retirement accounts as income in the formula that measures a family's ability to pay for college. This change potentially offers you more financial assistance for college expenses.
Let's delve into the details of how boosting your 401(k) savings can have a positive impact on your college financial aid eligibility.
The FAFSA Update: A Closer Look at the New Form
The FAFSA form has long been the gateway to federal and state financial aid for college-bound students. It assesses your family's financial situation to determine your Expected Family Contribution (EFC), which plays a pivotal role in awarding financial aid packages.
The new FAFSA, which comes out in December, is much shorter than previous versions, and questions about untaxed payments to tax-deferred pension and retirement savings plans have been removed. The changes are designed to simplify the process and are significant because they recognize the importance of saving for retirement while pursuing higher education goals. As a result, higher 401(k) contributions may lead to a lower EFC, potentially opening the door to more financial aid.
Leveraging Your 401(k) for College Financial Aid
Here's how you can strategically use your 401(k) savings to your advantage:
Maximize Contributions: Consider increasing your 401(k) contributions if your budget allows. Not only does this help secure your retirement, but it can also lower your EFC, increasing your chances of receiving more financial aid for your college-bound student.
Timing Matters: Be mindful of the timing of your contributions. Contributions made in the base year (the year before the academic year for which you're seeking aid) can have the most impact on your EFC. FAFSA collects tax information from two years prior to the year of the application.
Consult a Wealth Advisor: Seeking guidance from a wealth or financial advisor, like Mission Wealth, is crucial. Financial experts can help you navigate the complexities of retirement planning and college funding to ensure you make informed decisions.
The Mission Wealth Advantage
The recent FAFSA form changes represent a unique opportunity for families to align their retirement savings and college funding goals. By strategically boosting your 401(k) contributions and seeking expert advice from Mission Wealth, you can enhance your eligibility for financial aid while securing your financial future.
As a trusted wealth management firm, Mission Wealth is committed to helping you make the most of these changes in college financial aid. Our experienced financial advisors understand the intricate relationship between your retirement savings and your child's educational future.
This may be your first time retiring, but it's not ours. You will face many decisions when deciding the best time to retire. Let us guide you through your options and create a plan that works now, and later.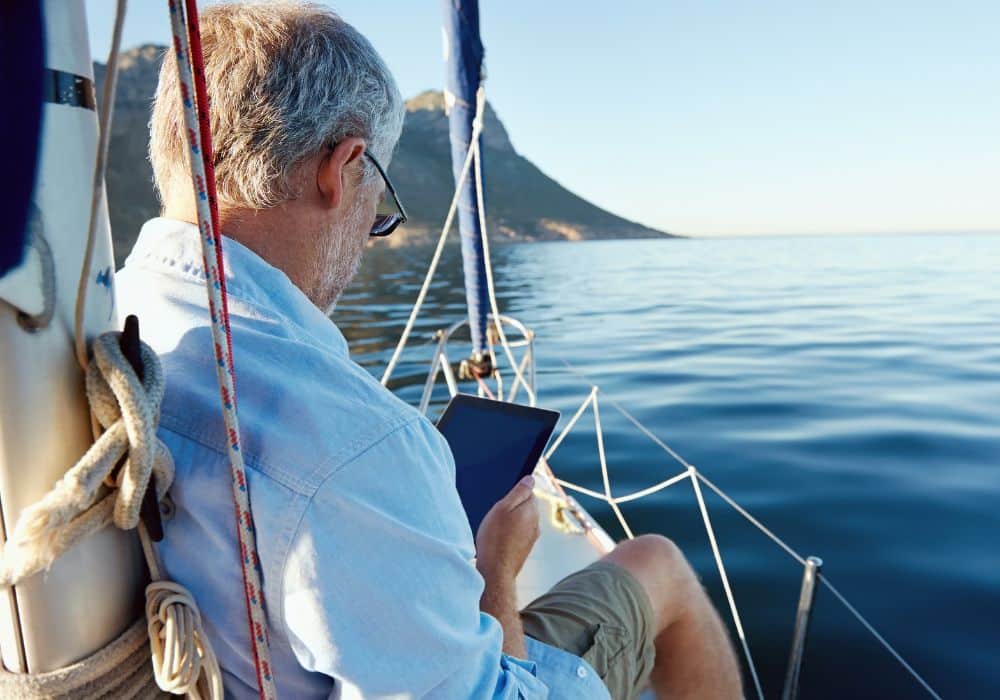 Mission Wealth Can Help You Retire with Confidence
This may be your first time retiring, but it's not ours. Careful coordination is required to ensure your retirement income strategy is tax-efficient and sustainable. You will face many decisions when retiring. Let us guide you through your options and create a plan.
Mission Wealth's vision is to provide caring advice that empowers families to achieve their life dreams. Our founders were pioneers in the industry when they embraced the client-first principles of objective advice, comprehensive financial planning, coordination with other professional advisors, and proactive service. We are fiduciaries, and our holistic planning process provides clarity and confidence. For more information on Mission Wealth, please visit missionwealth.com.
To meet with a Mission Wealth financial advisor, contact us today at (805) 882-2360.
00552132 11/23
Recent Retirement Articles