Secure Your Future: Long-Term Care Planning and Retirement
In
/
by Allyn Hughes, CFP®, ChFC®, CLU®, CAP®, Director of Risk Management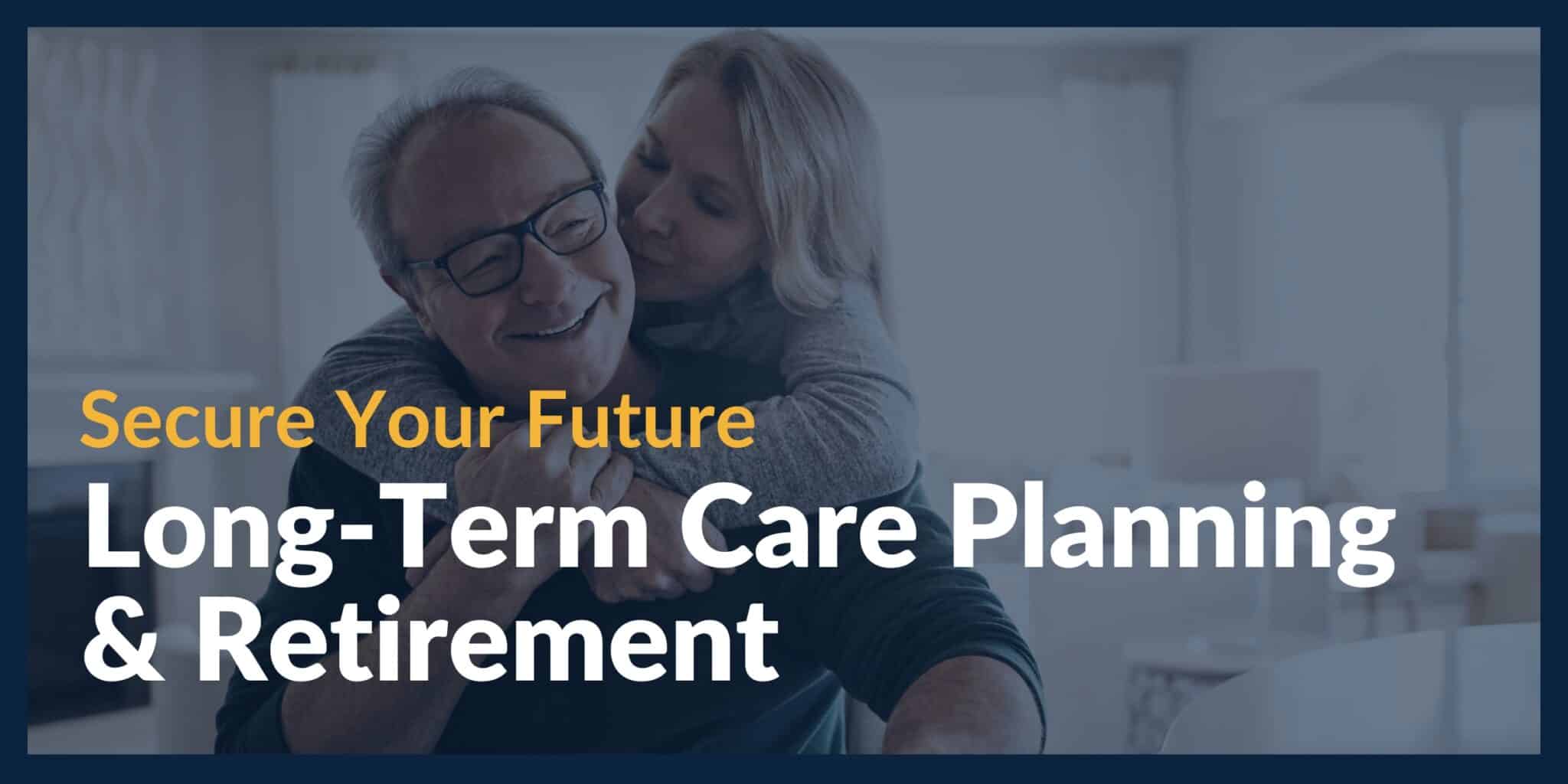 As we celebrate National Retirement Security Week, it's a fitting time to discuss an often-overlooked aspect of retirement planning: long-term care (LTC). While retirement may conjure images of leisure and relaxation, it's also a stage of life where healthcare needs can increase. Long-term care planning, including the consideration of long-term care insurance, plays a pivotal role in ensuring your retirement security.
Understanding Long-Term Care
Long-term care encompasses a range of services and support you may need if you are unable to care for yourself independently due to illness, disability, or the natural effects of aging. These services can include assistance with daily activities such as bathing, dressing, eating, and mobility. LTC can be provided in various settings, including your own home, assisted living facilities, or nursing homes.
The Retirement Security Link
Why is long-term care planning relevant during Retirement Security Week? The answer lies in the potential impact on your financial well-being during retirement. Here's how it's connected:
Healthcare Costs: LTC services can be expensive. Without proper planning, these costs can quickly deplete your retirement savings, leaving you financially vulnerable in your later years.
Peace of Mind: Knowing you have a plan in place for LTC provides peace of mind. It ensures you won't burden your family with unexpected caregiving responsibilities or exhaust your financial resources in the event of a health crisis.
Maintaining Independence: LTC planning isn't just about financial security; it's also about maintaining your independence and quality of life during retirement. With the right plan, you can receive the care you need while staying in control of your choices and lifestyle.
California's Proposed Long-Term Care Program
California is considering implementing a state-funded long-term care program similar to the "Washington Cares" program. In Washington, residents had the option to pay an extra 0.58% tax on their W-2 income to fund the WA Cares program or purchase a qualifying long-term care insurance policy. California has created a task force of professionals who are analyzing proposals for a similar program and aim to finalize recommendations by the end of 2023. These recommendations could be used as the basis of a bill that would allow the creation of this state managed LTC program in California. This bill could be approved as early as 2024.
The motivation behind this initiative is the concern that many California residents do not have sufficient personal savings to cover their long-term care expenses, leading to a potential funding crisis. To address this, California and 11 other states are exploring the idea of introducing state government-run LTC programs funded by taxing residents, employers, or both.
Washington is the only state that has already created such a program, offering a benefit pool of up to $36,500 for those who contribute for at least 10 years.
Washington state allowed its residents to purchase private LTC insurance policies before Washington Cares was implemented. Many Washington residents chose to do this which reduced the pool of participants in the Washington Cares plan.
The California LTC task force has suggested that they think it makes more sense that only Californian's who have a qualifying private LTC policy before a certain date could choose to opt out of participating in this program. So, if you are 40 to 60 years old, live in California, have higher levels of income, are considering private LTC coverage, or are not interested in the state program, it may be advisable to consider purchasing a private LTC policy before the end of 2023.
Mission Wealth will follow the results of the California LTC task force and will update you once the processes and options are approved.
Get Started Early
Retirement Security Week is a reminder of the importance of comprehensive retirement planning. Long-term care insurance is more affordable when you purchase it at a younger age. Starting early can also ensure you're in good health when you apply.
A financial advisor can help you research your options and create a comprehensive plan the incorporates all the things your life journey can include. By taking steps to protect your financial well-being and maintain your independence in retirement, you can enjoy your golden years with confidence and peace of mind.
Disclosures
This material does not constitute tax, legal, investment, or accounting advice and is not intended for use by a taxpayer for the purposes of avoiding any IRS penalty. Comments on taxation are based on tax law current as of the time we produced the material. Mission Wealth shall not have any liability to any third party in respect to this presentation or any actions taken or decisions made as a consequence of the results, advice, or recommendations set forth herein. No responsibility is taken for changes in market conditions or laws or regulations and no obligation is assumed to revise this presentation to reflect changes, events or conditions, which occur subsequent to the date hereof.
This may be your first time retiring, but it's not ours. You will face many decisions when deciding the best time to retire. Let us guide you through your options and create a plan that works now, and later.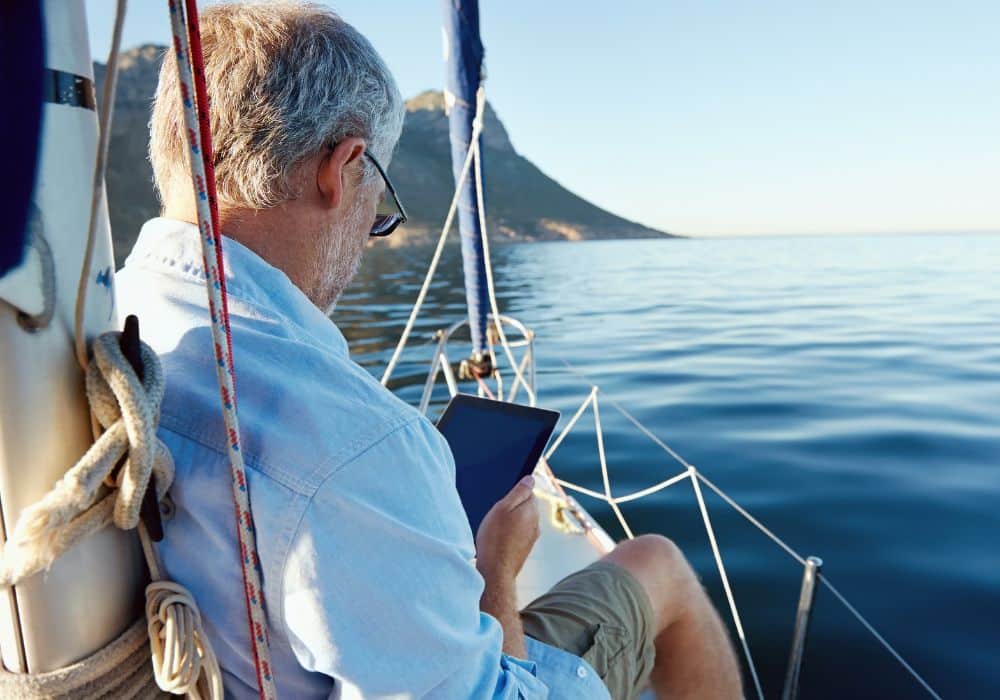 Mission Wealth Can Help You Retire with Confidence
This may be your first time retiring, but it's not ours. Careful coordination is required to ensure your retirement income strategy is tax-efficient and sustainable. You will face many decisions when retiring. Let us guide you through your options and create a plan.
Mission Wealth's vision is to provide caring advice that empowers families to achieve their life dreams. Our founders were pioneers in the industry when they embraced the client-first principles of objective advice, comprehensive financial planning, coordination with other professional advisors, and proactive service. We are fiduciaries, and our holistic planning process provides clarity and confidence. For more information on Mission Wealth, please visit missionwealth.com.
To meet with a Mission Wealth financial advisor, contact us today at (805) 882-2360.
00550069 10/23
Recent Retirement Articles