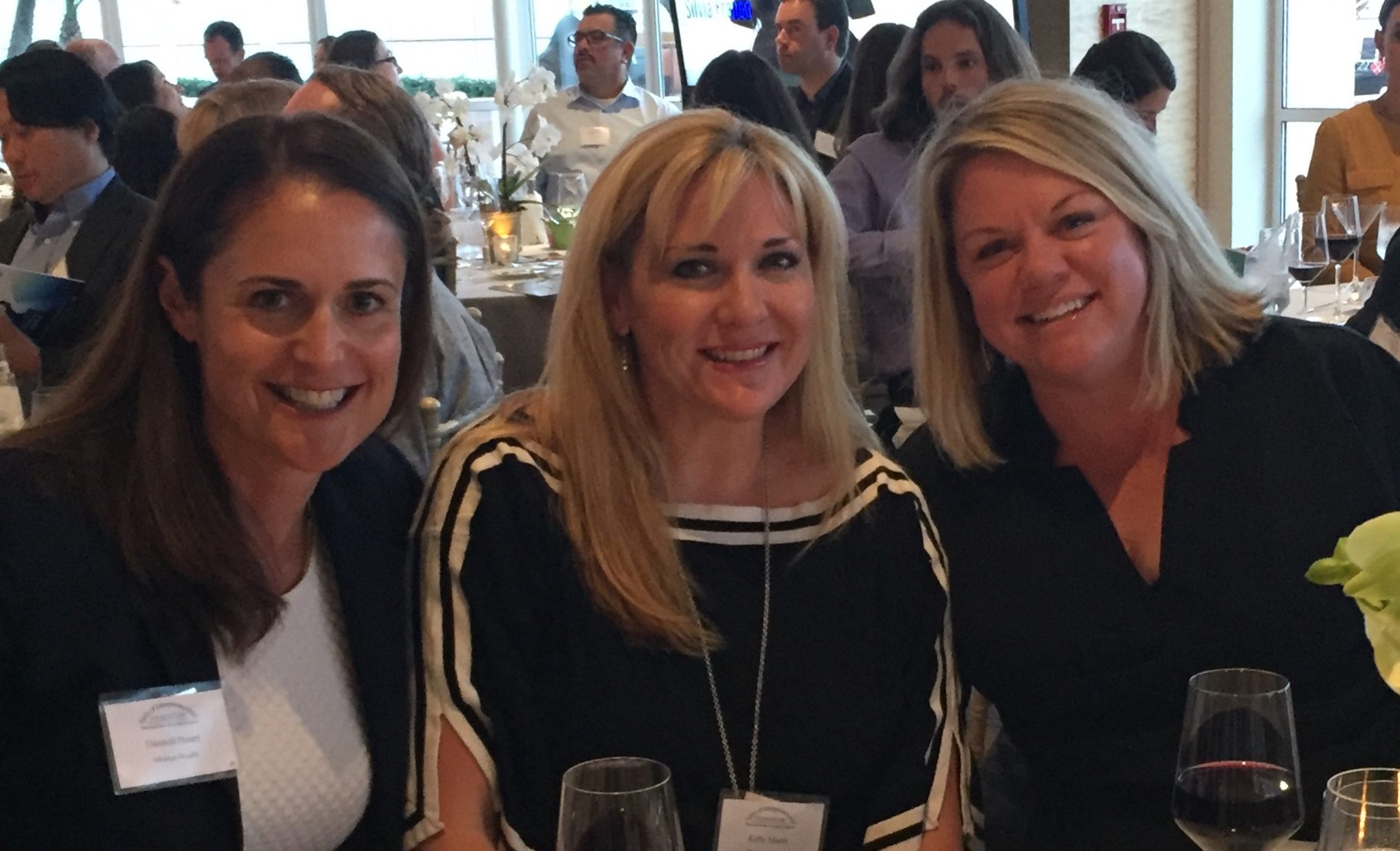 ---
Mission Wealth was proud to sponsor the Spirit of Entrepreneurship Awards this past Friday, May 5 at the Coral Casino in Santa Barbara, CA. Dannell Stuart attended along with Kelly Marsh and Sara Caputo (pictured). With Lynda Weinman as Mistress of Ceremonies, and Pamela Webber of Santa Barbara Hotel Group as the recipient of the 2017 Rock Star: Life Achievement Award,  it was a memorable evening for the nearly sold-out crowd in attendance.
Awards were presented to female entrepreneurs in 11 categories as well as to high school and college students for the Santa Barbara City College Scheinfeld Center's New Venture Challenge. Finally, a $10,000 grand prize was awarded to Jeanne David with Outer Aisle Gourmet for her outstanding work as a female entrepreneur!
The Spirit of Entrepreneurship™ Foundation's Spirit of Entrepreneurship Awards™ are designed to recognize the contributions of outstanding women entrepreneurs in Santa Barbara & Ventura Counties to the economy as well as to support future economic growth through the recognition, financial support, and education of student entrepreneurs. The SOE Foundation honors women entrepreneurs in a very real way for the benefit of student entrepreneurs. For more information, visit the Spirit of Entrepreneurship Foundation webpage.
Are you living your life in a way that brings you joy and meaning?
Join the Inspired Living™ movement to elevate your past, present and future. Let us introduce you to prominent thought-leaders, life coaches, and influencers who can work together with you to develop your customized life plan. We will give you curated resources, actionable advice and targeted strategies during your journey of self-discovery. Then we will align your multi-dimensional and multi-faceted life with your ultimate vision so that you can become the BestU™ in your life journey. Learn More
---