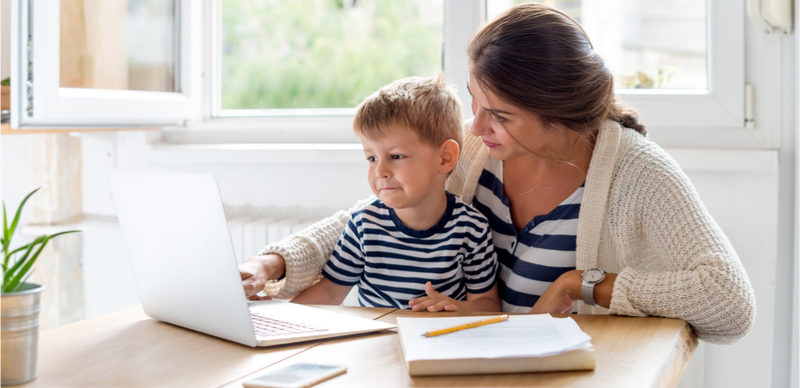 ---
By Jenna Rogers, MS, CFP®, AAMS®, AWMA®
Client Advisor
 
Being a single parent means that you are now the head of your household, which can be a lot for anyone to take on. It can be even harder when you have to deal with financial stress. As the head of your household, you are responsible for creating a stable financial future for yourself and your children; that burden can often seem overwhelming.
Whether you have been a single parent for a while or you are adapting to changing circumstances, handling the family finances on your own can seem daunting. Parents are juggling getting kids to school on time, preparing healthy meals, and attempting to take care of their own mental sanity. Saving for retirement often ends up falling pretty low on the priority list.
Smart financial planning can be the key to setting yourself up for a more comfortable lifestyle, taking care of necessary expenses without drowning in debt, and saving for your retirement. The concern is not always about how much money you have coming in, it's about how much you should save and how practical you are about where you put your money.
Here is a single parent's guide to financial planning with tips and strategies on how to best plan for the future. Consider these key ideas below so that you can worry less about your finances and start living a more stress-free life.
 
Establish a Fixed Budget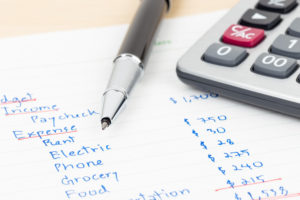 Even if you have been a single parent for a while now, taking a good hard look at your finances is important. You may still come across some unexpected surprises. Establishing a budget should be a top priority for single parents, especially if you are newly single. If you are used to living with two incomes, your budget may have to change drastically.
Start by writing out every recurring expense you have each month (such as mortgage, car payment, health insurance, utilities, gym memberships, etc.,) and tally up the total. The next step is to add in your discretionary spending (such as groceries, clothes for the kids, gas, etc.). You should now have a pretty good idea of where your money is going. The final step is to back-test your numbers by identifying what your take home pay is each month and monitoring how much of it is remaining at the end of the month (whether it be in the positive or negative).
This process should give you a good idea of what you are actually spending, that way you can compare the number with your hand-written budget to make sure nothing is missing. While this all sounds pretty boring, taking the time to do it is vital. If you can figure out what all of your monthly expenses are, you can better plan for the future. From this position, you will be able to figure out where you can start saving money.
 
Keep Track of All of Your Accounts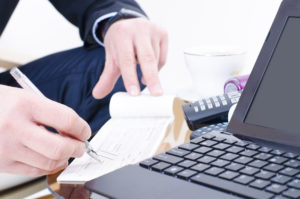 It goes without saying that you should constantly monitor your checking accounts, savings accounts and any credit account you have like a mortgage, credit cards or car loans. When you see the money coming out of your account to pay for expenses in real time, this can help you budget and stop needlessly overspending. When you can see everything that you're spending your money on, you will be more informed and empowered to make smarter purchasing decisions.
Consider setting up an account with a free online budgeting tool such as Mint.com. A quick google search should provide you with lots of options, many of which are "smart" and can help you categorize expenses. Be sure to regularly review the accounts and consider setting up a recurring date on your calendar each week to spend 15 minutes focusing on this task.
 
Research Tax Credit Opportunities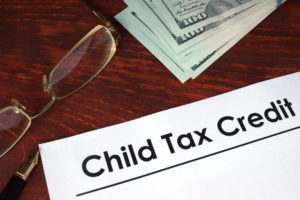 Single parents may qualify for an income-based tax credit for each of their children.
Tax credits can sometimes be more important than tax deductions because deductions only reduce the amount of your taxable income. Tax credits, on the other hand, reduce the total dollar amount and will give you more relief from paying your taxes. Some of these include the Child Tax Credit and the Child Dependent Care Credit for child-care expenses.
Keep in mind that if you are a divorcee who receives alimony, the IRS considers this income and you will be taxed on it. Child support is not taxable, however, and you may be able to claim your child as a dependent on your taxes.
 
Research Mortgage Assistance Programs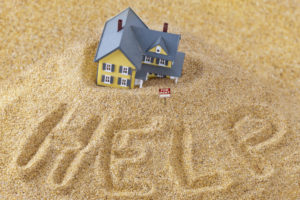 There are several mortgage assistance programs out there for single parents. Check with your local government to see what options might be available to you. You can find low-interest loans that require little to no down payment and even loans that come with payment protection for unemployment.
You also might want to consider an FHA loan. This may give you a low interest rate and you will only be required to put down 3.5%, which is the lowest down payment required besides a VA loan (guaranteed by the U.S. Dept. of Veterans Affairs). One of the advantages of applying for an FHA loan is that you can still get a loan without having a stellar credit score and some lenders may take a credit score as low as 580. Extra tip = be sure to check your credit score on a regular basis. freecreditreport.com is a great resource and will provide you with your credit score for free.
 
Set Money Aside for an Emergency Fund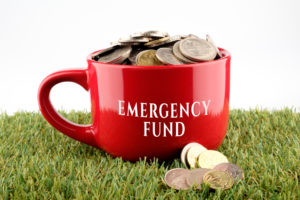 It's a standard rule that you should always have 6 months of living expenses stored in savings in case of an emergency, such as losing a job or being unable to work due to medical issues. Since you are responsible for making sure your children are properly taken care of, regardless of any situation that may arise, it is critical to have funds set aside.
Saving is never easy for single parents, but saving even just a little bit each month will start to add up over time. Establish a goal and start saving to get to that goal. Setting up automatic monthly transfers between your Checking account and Savings account may help make saving less painful as well, since it occurs automatically. Being a single parent is not easy, but being on top of your finances will make your life easier. With proper precautions, diligent saving, and sensible spending, you can also make your life and the life of your children more enjoyable.
Are you living your life in a way that brings you joy and meaning?
Join the Inspired Living™ movement to elevate your past, present and future. Let us introduce you to prominent thought-leaders, life coaches, and influencers who can work together with you to develop your customized life plan. We will give you curated resources, actionable advice and targeted strategies during your journey of self-discovery. Then we will align your multi-dimensional and multi-faceted life with your ultimate vision so that you can become the BestU™ in your life journey. Learn More
953685 5/17
---
---
About the Author
Jenna becomes intimately acquainted with the specific goals and financial lives of her clients and then delivers customized financial planning, risk management and tax planning solutions to assist in their goal achievement.
---
About the Author
Jenna becomes intimately acquainted with the specific goals and financial lives of her clients and then delivers customized financial planning, risk management and tax planning solutions to assist in their goal achievement.