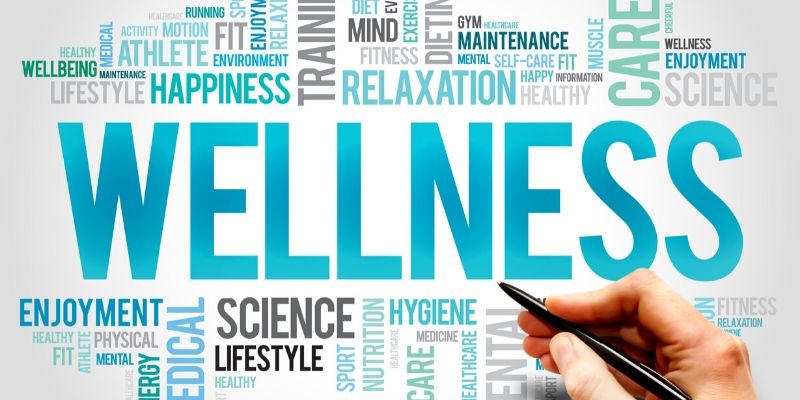 ---
---
While you are doing your part to help flatten the curve, try kicking your health habits into high gear.
Sometimes during times of uncertainty (and being told to stay at home), it can be easy to lose track of your routine, and to forget about self-care. In this article we offer some of our team's very own health and wellness tips to help you stay on track with your health goals in this uncertain time. These are your health and wellness tips while staying at home!
Movement and Activity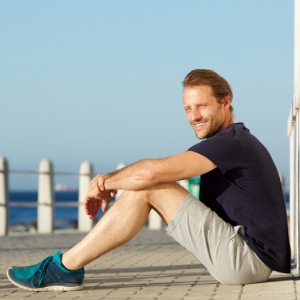 Continue your routine. This means to get dressed, wash your face, and wake up at your normal time.
Make exercise a priority and build it into your routine. Endorphins make you happy.
Take the stairs instead of the elevator and get in those steps.
If you have an errand that is within a quarter mile, walk instead of drive.
Try doing quick workouts throughout your day. There are a lot of different free workouts online to choose from.
Food and Nutrition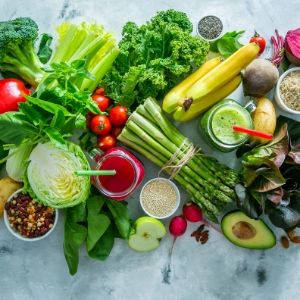 Shop on the outside of the aisles at the grocery store, where the fresh produce is - not on the inside where the processed foods are.
Eat like you normally would. Don't dive into the microwave popcorn and all your secret chocolate just because you can or because you are bored. Sugar highs and endless snacking will lead to big lows. What you eat will impact your mood and energy levels.
Drink tea instead of coffee. It's far less acidic and has lower levels of caffeine.
Drinks lots of water throughout the day. Staying hydrated helps balance your blood sugar, helps relieve headaches, and promotes healthy skin. If you don't drink water every day, your body could experience dehydration which could cause tiredness, slow brain function, irritability, dryness, and high temperature.
Mind Over Matter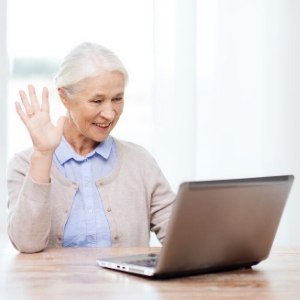 Start your day with a positive healthy ritual. It may be meditation, stretching, journaling, or even breathing exercises. This will help you feel grounded as you embark on the day.
Take a dance break for an instant smile! Turn on your favorite song and dance for 5 minutes and let the stress flow out of your body as your move.
Get time in nature. A walk in a park or on a trail is very nurturing (but make sure to keep 6 feet of distance from others and stay away from crowded parks and trails).
Give yourself permission to switch off the news. Right now, you may be feeling like you need to know all the latest updates and news, but checking in once or twice a day is more than enough. Self-reflect on how much media you are consuming, and whether it's helping you, or harming.
Embrace technology to socialize. Some of us use video to talk every day, but some of us didn't need to do that before now. Take some time to learn how to use popular video platforms like Facebook Messenger Video, WhatsApp Video calls, Skype or ZOOM. This way you can stay in touch with those that are the most important to you (and get some seriously handy skills for the future). And importantly, this will help prevent feelings of loneliness or disconnect.
Embrace time with your family (to the extent that you can considering the social distancing restrictions). We do not always get this much time to spend with them. Soak up some quality family time and try a nature walk, a fun board game, or a puzzle!
Stay Safe
Practice social distancing. Try to stay six feet from other people and stay at home unless absolutely necessary.
Wash your hands. For at least 20 seconds. Don't forget between your fingers, top of your hands, and arms.
Don't touch your face. That includes rubbing your eyes. If you're a person whose eyes get irritated from contacts, maybe think about wearing your glasses. Just so you're not tempted.
Avoid handshakes. It's an easy way to keep your hands clean.
Sanitize. Between washes or whenever else you feel like it. Try to keep your commonly touched home surfaces as clean as possible and sanitize them often.
Are you living your life in a way that brings you joy and meaning?
Join the Inspired Living™ movement to elevate your past, present and future. Let us introduce you to prominent thought-leaders, life coaches, and influencers who can work together with you to develop your customized life plan. We will give you curated resources, actionable advice and targeted strategies during your journey of self-discovery. Then we will align your multi-dimensional and multi-faceted life with your ultimate vision so that you can become the BestU™ in your life journey. Learn More
00362978 03/20