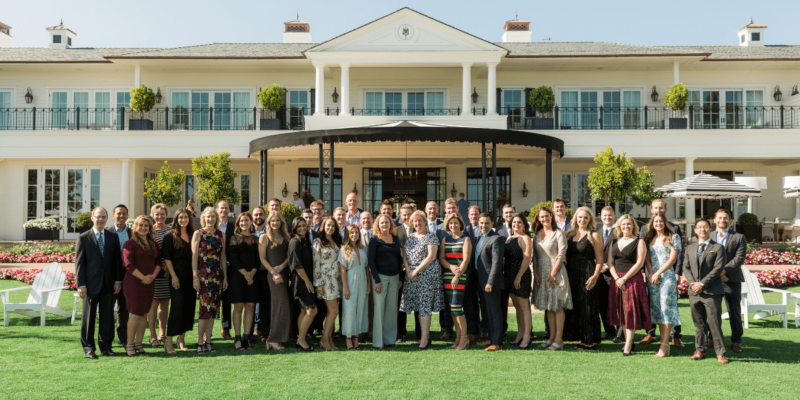 ---
Article By Financial Advisor IQ
Mission Wealth is just getting started on its plan to augment its business by acquiring advisory practices.
The Santa Barbara, Calif.-based RIA pivoted from organic growth for most of its 20 years of operation to M&A deals to continue to support expanding its business, says founder and chief compliance officer Brad Stark.
"Up until 2016, all of our growth had been organic, which is really different from a lot of our peers," says Stark.
Two years ago, Mission Wealth set its 2029 goals at $10 billion in client assets, 4,000 in household clients and 150 employees, according to Stark. The firm is "two to three years" ahead in meeting those targets, he says.
Mission Wealth's first acquisition in 2016 was San Francisco-based Cypress Partners, which had $50 million in client assets. Last year, the firm acquired Sawaf Financial, a $40 million RIA based in Irvine, Calif. The firm announced the acquisition of $500 million AHC Advisors last month, its third deal in the last four years.
The RIA had $3 billion in client assets and 43 employees — including 26 who perform investment advisory functions — as of its November SEC ADV filing. According to the firm's website, its client assets grew to $3.7 billion as of November 16.
The firm's household clients grew nearly 28% from 1,239 to close to 1,600 as of early December, hitting its 2022 target, Stark says.
The growth in the number of clients has fueled the need for M&A deals, according to Stark.
"The only question now is how to accommodate the growth and the client interest in our offering, which will require more human capital. That will come in the form of M&A [deals]," he says.
Mission Wealth has 21 offices across the country, according to the firm's website. Stark says the firm wants to expand in the southeast and south-central U.S., mostly in Texas.
"Once we fill in those two spots, then I have most of the map covered from a territory perspective," he says.
Mission Wealth plans to hire advisors in addition to expanding the headcount via M&As, according to Stark.
"I think we're going to do it both ways. But really, in order to maintain the growth and to get the proper amount of coverage, we're going to need more bodies than organic growth can accomplish," he says.
Stark says he isn't fazed by fierce competition from large RIA aggregators. He believes his firm is attractive for advisors potentially looking for buyers.
"We're large enough to have all the infrastructure of the large firms, but we're nimble enough and still have a culture of having a lot of voices at the table," he says.
---