Father's Day Reflection: Timeless Lessons About Money from Dad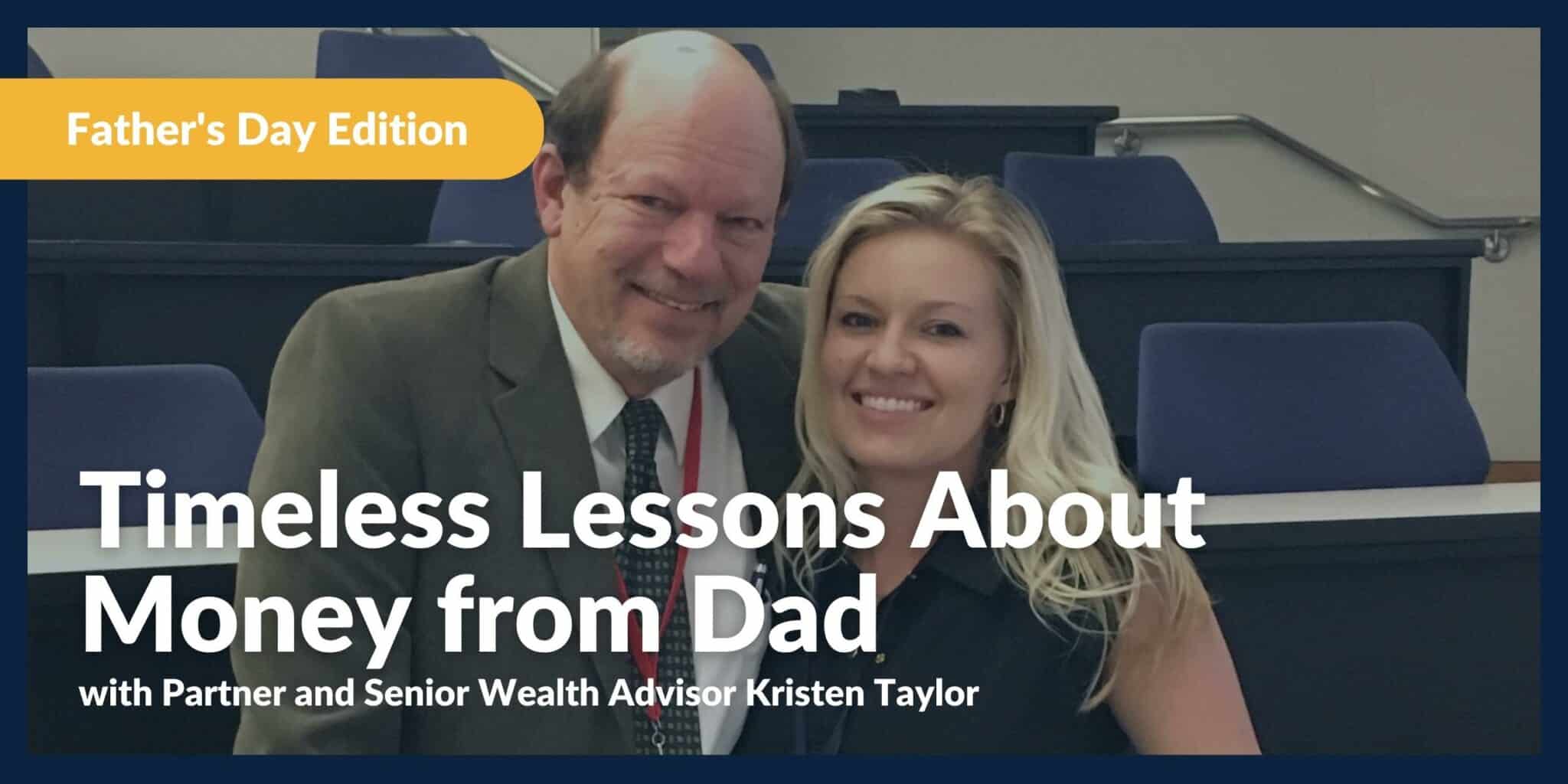 As Father's Day approaches, we often find ourselves reminiscing about the invaluable wisdom and guidance our fathers and father figures have provided throughout our lives. While many of us have received countless life lessons, physical traits, or inherited habits, there is one area where my father's influence often shined through: finance.
My father, with his years of Wall Street and academic experience and his unyielding dedication to the well-being of our family, has left an indelible mark on my understanding of financial responsibility. From simple yet powerful money-saving techniques to cultivating a mindset of abundance and gratitude, his teachings shaped me into the holistic conscious advisor I am today.
My Father, The Omniscient
I started out studying biology in college with a minor in business as I was still determining how my passion for math and science would turn into a career. When I took my first finance course, I found the calculations clear to understand, but the most memorable part of that class was how my father could relate everything I was learning in textbooks to the real world. That was the "ah ha" moment when I knew I wanted a career in finance. Then in my senior year in college, I received a call from my father who shared his revelation that the direction in finance that I should focus on is wealth management. He had carefully thought out the benefits and reasons it would fit my life and goals, and looking back he couldn't have been more accurate.
Once I graduated, I moved to Houston to work for a large bank processing wires for CDOs (packaged structured products) and realized I ventured away from the "difference" I wanted to make. On my way to finding my path in wealth management, my dad enlisted my help as a research assistant for his Behavioral Finance book, figuring I'd enjoy learning more about the connection between money, heart, and mind. As usual, he was spot on in his connection and even steered me toward the right master's program, later obtaining a Master of Science in Financial Analysis.
My father has been invaluable in his gentle guidance, sharing his own experiences and allowing me to make the right decisions knowing I always had his and my mom's unwavering support. A few years and a CERTIFIED FINANCIAL PLANNER™ certification later, I found my passion in client advising.
Financial Advice by Age
I've decided to share a few of my father's favorite financial tips, and organized them by age "buckets":
For Young Children:
The value of money: Teach them the concept of money, its uses, and the importance of earning it through tasks or chores.
Help them set savings goals and celebrate their achievements.
Teach them to differentiate between essential needs and discretionary wants.
Encourage them to think about their buying decisions and consider if they truly need something or if it's an impulsive desire.
For Teenagers:
Help them create a basic budget to manage their money.
Show them how to research and compare prices before making a purchase.
Encourage them to set short-term and long-term financial goals.
Introduce the concept of interest and debt, explaining how interest can work for or against them.
Teach them about credit scores, credit cards, and the importance of establishing good credit early on.
Encourage them to seek part-time jobs or explore entrepreneurial opportunities to gain real-world experience and develop a strong work ethic.
Introduce them to the world of investing and explain the power of compounding
Discuss the importance of paying bills on time, understanding financial contracts, and living within their means.
For College-Age/Young Adults:
Help them understand the implications of student loans, including interest rates, repayment plans, and the importance of making timely payments.
Encourage them to start saving for unexpected expenses or emergencies with automatic saving strategies, so it's embedded in regular budgeting early on.
Encourage them to gain work experience related to their field of study through part-time jobs or internships. This not only provides valuable experience but can also help offset expenses.
Educate them about the power of saving and investing early. Introduce concepts such as retirement accounts (e.g., 401(k), Roth IRA, Traditional IRA), and diversified investment portfolios. Encourage them to take advantage of employer-sponsored retirement plans if available.
For Adults Starting a Family:
Discuss the importance of budgeting and saving to meet the increased expenses associated with starting a family, such as childcare, healthcare, and education.
Guide them in understanding the necessity of health insurance, life insurance, and other forms of coverage to protect your family financially in case of unexpected events.
Discuss the importance of creating a will, establishing guardianship for your children, and considering other aspects of estate planning.
Emphasize the importance of open and honest communication with your partner about financial matters.
For My Dad
This Father's Day, I celebrate my father by delving into some of the timeless lessons about money that he has imparted to me. Whether it was through his words, actions, or a combination of both, these lessons have not only equipped me with the tools for financial success but have also laid the foundation for a secure and prosperous future.
I encourage you to take a heartfelt journey into the memories of your father's wise counsel, reflecting on the invaluable advice they provided, the mistakes they helped us avoid, and the enduring principles they instilled within us.
Financial Guidance For Your Life Journey
Talk with a financial planner about your next steps.
Guidance For Your Full Financial Journey
Through our comprehensive platform and expertise, Mission Wealth can guide you through all of life's events, including retirement, investment planning, family planning, and more. You will face many financial decisions. Let us guide you through your options and create a plan.
Mission Wealth's vision is to provide caring advice that empowers families to achieve their life dreams. Our founders were pioneers in the industry when they embraced the client-first principles of objective advice, comprehensive financial planning, coordination with other professional advisors, and proactive service. We are fiduciaries, and our holistic planning process provides clarity and confidence. For more information on Mission Wealth, please visit missionwealth.com.
To meet with a Mission Wealth financial advisor, contact us today at (805) 882-2360.
00522597 06/23