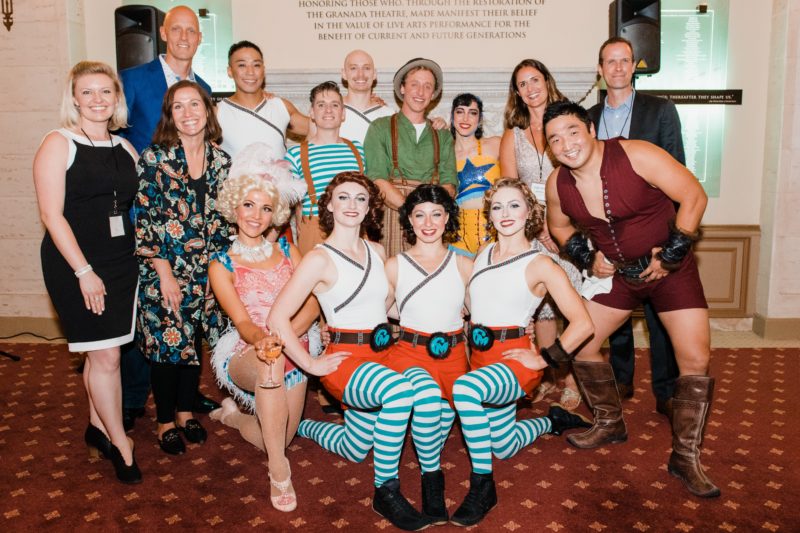 ---
On Sunday October 14, 2018, Mission Wealth sponsored the event "Cirque Mechanics 42FT: A Menagerie of Mechanical Marvels". The show was put on at The Granada Theatre by UC Santa Barbara Arts & Lectures. Multiple Mission Wealth employees attended the vibrant show accompanied by guests whom included clients, prospects, friends and family.
Founded in 1959, UCSB Arts & Lectures is the largest and most influential arts and lectures organization between Los Angeles and San Francisco. Arts & Lectures annually presents more than a hundred events, from critically acclaimed concerts and dance performances by world-renowned artists to talks by groundbreaking authors and film series at UCSB and Santa Barbara-area venues.
A Menagerie of Mechanical Marvels is the latest invention from Cirque Mechanics, a premier American circus with innovative staging and inspiring storytelling that's "intelligently conceived and expertly executed" said The New York Times. This modern, family-friendly take on the traditional one-ring circus showcases a galloping metal horse, a rotating tent frame for strongmen, acrobats, aerialists and more. The show entertains you with hair-raising acrobatics, mind boggling mechanical wonders and a bit of clowning around.
Mission Wealth has been a proud sponsor of UCSB Arts & Lectures for many years. Mission Wealth hosted a VIP reception in the Founders Room on the second floor of The Granada Theatre immediately following the performance, at approximately 9pm. President Matthew Adams spoke at the reception and introduced the crowd to a few of the Cirque Mechanics performers. It was a spectacular night.
---