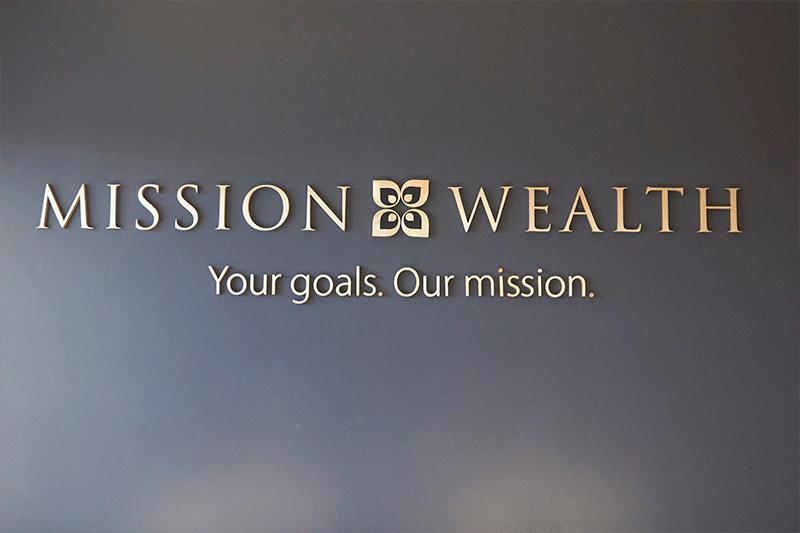 ---
Mission Wealth held an exclusive bridge event featuring world-renowned Grand Life Master Bob Crossley. Approximately 50 intermediate players, including avid bridge player and client, Leatrice Luria of Montecito, gathered at the Santa Barbara Club to absorb advanced tips of the game in a workshop led by Crossley. The participants then used the newfound plays in a tournament with ACBL Points.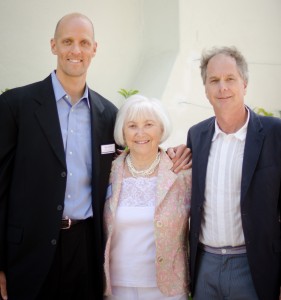 "It was a most memorable day; playing bridge with my friends, learning from one of the masters of the game and enjoying the perfect venue," said Leatrice Luria. "It couldn't have been managed any better. I am still on a high from it."
Crossley began playing at the age of 7 and was raised in a family of bridge players dating back to his grandfather. He has placed in national tournaments, won impressive championships and competed all over the world including France, Italy, Morocco, Israel and Australia.
"Bridge is worldwide," Crossley stated. "It has recently become popular in China, Japan and India, perhaps due to the Internet. It has always been popular in America as well as English countries including Australia."
For a game that can be traced back into the 16th century, bridge has become one of the most challenging, competitive and socially-driven games in modern society that is passed down through generations. The average age of a bridge player is 60 years old.
The game evolved from regular "Whist"—where you turn up the last card for trump—to "Bid Whist"—where you bid for the trump suit. Whist is played with all the cards concealed. What makes bridge unique, however, is that one hand is exposed (the dummy) so each player can see half of all the cards. This made declarer play and defense easier and more enjoyable. Also, the scoring change with contract made the bidding more important.
Modern contract bridge has been popular since the 1920s, and more recently, more and more players are playing online, where they play any time of day with players around the world.
"I had no choice [but to get involved] as my grandparents and parents were nationally-known experts," Crossley said. "My brothers and I were encouraged to play card games as well as chess and many sports at a young age—as young as 4 years old."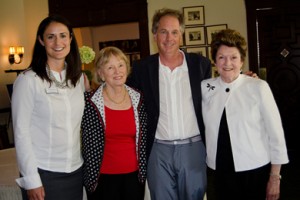 Crossley enjoyed travelling to tournaments and competing with his family as a team of 4-6 players. At an early age, and very active in the game of bridge, he was exposed to more than just a game. Crossley was taught problem solving, logic, math and social skills.
"There also have been studies that [show] playing bridge helps stave off dementia and Alzheimer's," Crossley said.
Bridge is great exercise for the brain and improves communication skills. Similar to crossword puzzles, reading and playing board games, the game of bridge is an activity that requires mental activity, thus stimulating the brain with new connections and creating new cell formation.
Can the popular game of poker have the same affect?
"[Although] there is some overlap, poker is more of a gambling game and has a much greater luck factor," said Crossley. "Purists do not consider poker or blackjack a card game at all—they are basically gambling games that don't involve taking tricks or the playing of the cards. It is unheard of for a non-expert to win a National Bridge Tournament, yet unknowns win poker tournaments."
Similar to poker, however, there is gambling in the social bridge world, but it is not allowed in most tournaments in the U.S. Gaining in popularity, bridge has not trumped poker-like attention, but the game has acquired world-wide visibility through some of its most well-known enthusiasts.
There are a handful of famous people who are avid bridge players, such as Bill Gates and Warren Buffet. The two individuals regularly play and promote the game. Investing over $1 million dollars, Gates and Buffet both aspire towards heightened bridge education. Jimmy Cayne, former CEO of Bear Stearns, and actor Omar Sharif, known for his role in Doctor Zhivago, are also fans of the game.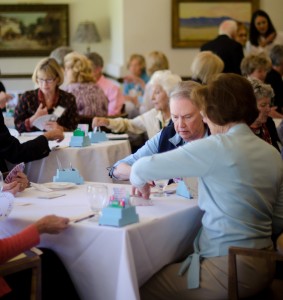 Numerous other prominent figures engaged in the game of bridge such as actor and writer, George Burns, who played until the age of 100, former President Dwight Eisenhower, General Guenther, commander of European forces in WW2 and Premiere Deng of China.
In a game that takes concentration, the players' attention to their hand is not compromised.
"The strangest thing I have seen at a bridge tournament happened in Los Angeles in the 1960s," Crossley said. "Someone ran naked through a room filled with thousands of bridge players, and to the dismay of the streaker, hardly anyone even noticed!"
The host of the event, Mission Wealth, provides their clients with more than comprehensive financial plans and sound investment management. MW also holds an array of client appreciation events to build stronger relationships and to present a token of gratitude to their loyal clients. MW opened their doors in 2000 and has a 98% client retention rate.
"It was a fun way to celebrate our clients and their friends," said Seth Streeter, president of Mission Wealth. "We received very positive responses from all of our guests, and we look forward to making this an annual event. The bridge community of Santa Barbara is alive and strong and we are happy to support it."
---