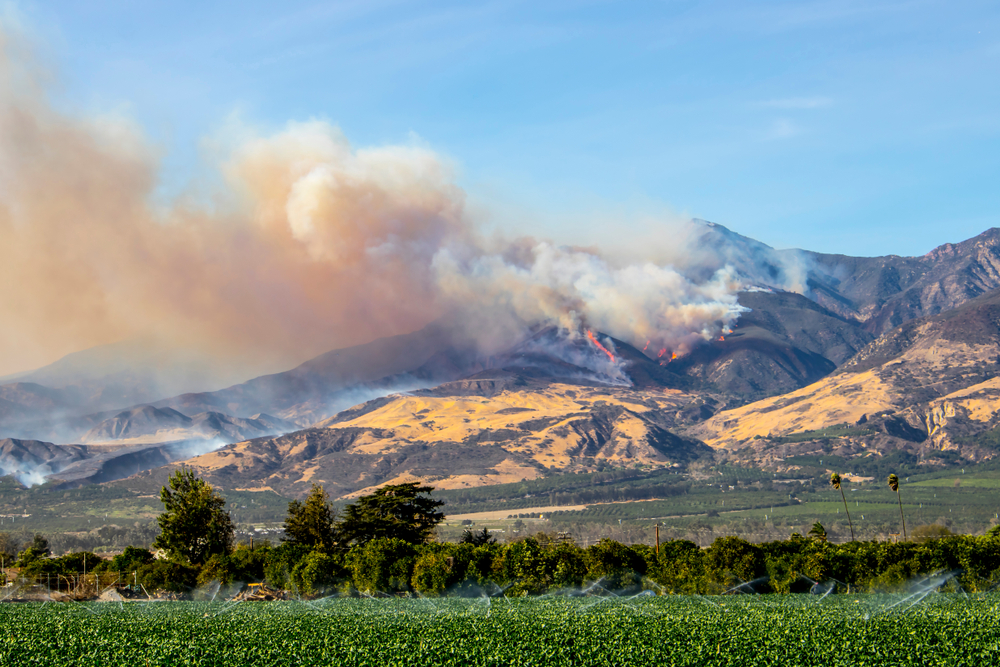 ---
As of December 12, the Thomas Fire has become California's fifth largest fire. It has burned through an estimated 257,000 acres and has destroyed more than 1,000 structures. The catastrophic events that have unfolded in California have left many wondering what measures to take before and after a wildfire occurs.
 
We found some useful tips from Cal Fire and from a local attorney and real estate agent to help you prepare for and recover from a wildfire in your area.
 
To prepare for a wildfire, you can give your household the best chance of surviving by being ready to go and evacuating early. This includes going through pre-evacuation preparation steps (only if time allows) to increase your home's defenses, as well as creating a Wildfire Action Plan for your family.
 
Being ready to go also means knowing when to evacuate and what to do if you become trapped. This complimentary PDF of Cal Fire's Wildfire Evacuation Plan is extremely helpful when you need to evacuate early.
 
Take a look at this information guide that will help you prepare for a wildfire: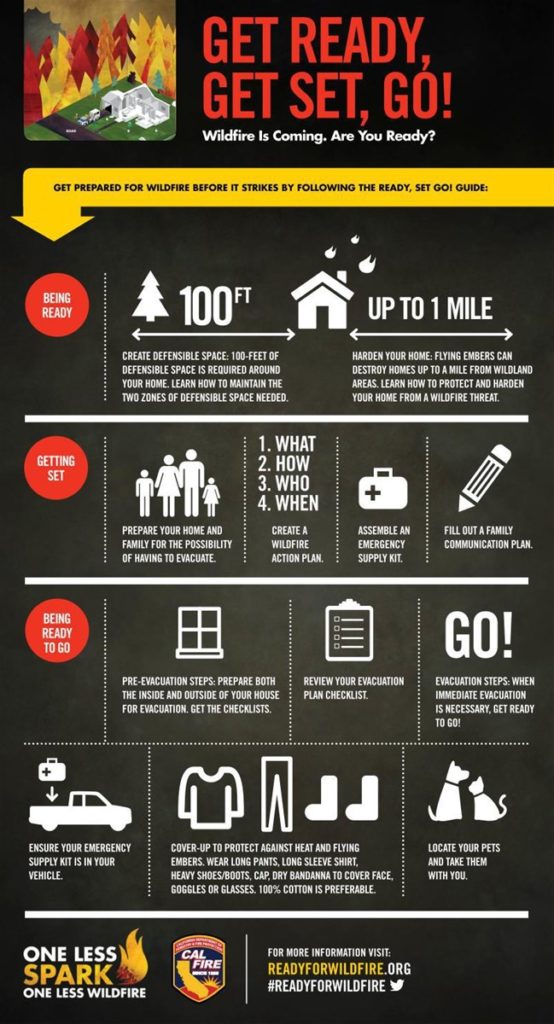 We have also gathered a few helpful tips from a local attorney and real estate agent in Santa Barbara, CA for those who sustained a fire loss:
Your carrier must provide a copy of your insurance policy when requested.
Make sure you have ALE coverage (Additional Living Expenses) that are separate from your personal/real property coverage. This is generally 2 years of rent for replacement property plus increased costs due to fire loss (mileage, hotels, furniture rental, pet boarding, short term food replacement, etc.). Also, rent a comparable or better house because it sets the tone for the claim.
Do not hire a "Public Adjuster" without talking to an attorney. They take a percentage of your proceeds (usually more than a lawyer), so wait until after you receive uncontested proceeds and ensure that the Public Adjuster is licensed.
You are likely entitled to full personal property limits of your policy as most people are under-insured not over-insured (to complete your inventory form if necessary, photographs from the property are great help).
Rebuilding or relocating is a decision that should be made with competent counsel (attorney, broker, etc.)
Beware of out of town builders and get multiple bids for any work.
You have many classes of benefits that are "use it or lose it" like debris removal, code upgrade costs, etc. Please get help to deal with your claims.
There are many people who take advantage of fire victims (unfortunately) and it is important to be alert of anyone that may be trying to capitalize on your loss. Additionally, you should always make sure to check references.
All of us from Mission Wealth send along our best wishes for everyone's safety. We hope that everyone was able to adequately prepare for the recent California fires and that damage will be limited by that preparedness.
 
READ MORE: Helping Victims of the Thomas Fire
 
997700 12/17
---