---
Coronavirus Resources
Timely coronavirus (COVID-19) insights and resources to help you during these uncertain times.
---
Rest assured, we are here to help.
As the coronavirus continues to spread, Mission Wealth is committed to keeping you up to date with market news and helpful financial and investment guidance during the coronavirus (COVID-19) pandemic. We are dedicated to providing you with timely information and resources to navigate these changing times and stay focused on your long term goals.
Here are a few examples of additional ways we can help clients at this time:
Revising your updated cash flow projections

Confirming your adequate cash reserves

Identifying if required minimum distributions from IRAs can be canceled for the year if you do not need the funds now

Reviewing all your insurance coverage to ensure proper protection

Developing opportunistic cash deployment strategies into the market

Ongoing monitoring of economic developments and market implications

 



Maintaining discipline with respect to your portfolio management and rebalancing through market dislocations

Disciplined approach allows us to "buy low, sell high"




Tax loss harvesting where it makes sense in order to increase your after-tax returns

Diversification away from concentrated legacy securities and into a more broadly diversified basket of stocks – these concentrated securities may now have less unrealized gains and therefore lower tax consequences to selling them 
We are here for you and your family – a message from our CEO.
Over the past month, our team at Mission Wealth has worked incredibly hard to ensure our clients are informed and cared for during this crisis. We know the shockwaves have been coming from multiple angles, including; constant health news, extreme financial market volatility, mandatory physical distancing and economic uncertainty.
While working almost entirely remotely, our team immediately jumped into action by getting in touch with all of our clients, synthesizing data, sending out almost daily market updates, processing trade and cash requests, and giving critical guidance.
As a team, we've held "all hands" Zoom virtual meetings first thing each morning to ensure every member is informed with the resources they need to continue supporting our clients. Our calls and emails with each other, in the full spirit of collaboration, continued until late in the evening, harnessing our collective force to provide the best decision-making and execution possible.
While we are not healthcare workers (and our utmost respect goes to each and every one of them), we see ourselves as essential service providers for the families that have entrusted their financial lives to us. We take this responsibility seriously and I hope your confidence has grown over these past few weeks from your personal service experience.
Over the past 20+ years, we have navigated the Dotcom stock crash, 9/11 terrorist attacks, Iraq war, Subprime mortgage crisis, and now COVID-19. Our firm is strong, action-oriented, resilient and here to help you navigate the future, during both smooth and turbulent times. We will get through this together, as we have in the past, and we value the trust you have placed in us!
Seth Streeter, MS, CFP®, CDFA™
CEO and Founder
Our Commitment to Service
As we all watch the Coronavirus situation unfold across the globe, our thoughts are with those affected by the virus, their families, and their respective communities. Thinking about our own Mission Wealth community, we want to assure you that we are taking all advice from the CDC and other government health organizations very seriously and will take vigorous precaution to ensure the health of our clients and our team.
To help prevent the spread of COVID-19, we have temporarily closed our offices across the U.S. We're taking this precautionary measure out of care and concern for our clients, community and staff. This does not mean we are closed for business - in fact, we are very much open and here for you. With the vast majority of our team working from home and doing their part to slow the spread of COVID-19, please be aware that our offices are closed to in-person client visits. We are currently working remotely to do our part to flatten the curve.
Our technology platform and organizational structure are both highly resilient and make us uniquely suited to serve your ongoing needs and to withstand any prolonged social distancing. Our advisory team and support personnel have been geographically distributed across the country for many years and have a unique technology platform that allows them to work safely and securely from any location with an internet connection.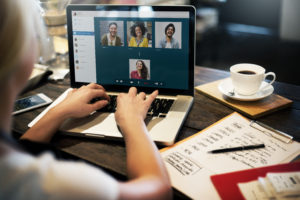 Our preference is to always connect with you via face-to-face meetings, but in the absence of that option we have many virtual meeting solutions that will allow us to serve your planning, investment, tax, and estate needs uninterrupted. Both phone and email communication will always remain an alternative as well.
To our clients, we ask that you please continue to reach out to your advisor by email or phone with any questions or support that is needed. We remain committed to you, and we will continue to keep you informed while thinking of the health and financial wellness of your family.
How to Protect Yourself and Others