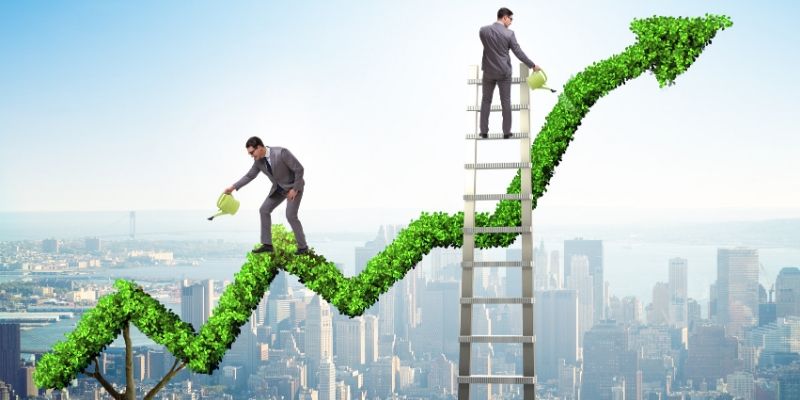 What is SRI, ESG, and Impact investing? In this video, Chief Investment Officer Kieran Osborne describes how the Social Values Portfolio can align and support your values with your investments, all while meeting your long-term financial goals.
---
---
Many people ask: What is Socially Responsible Investing? What is ESG investing? What is Impact Investing?
Socially Responsible Investing, Sustainable, ESG (Environmental, Social, Corporate Governance), and Impact Investing are a well-established and growing approach that considers both financial performance and societal good.
Mission Wealth's Social Values Portfolio incorporates your financial goals into an investment portfolio supporting your values that not only creates sustainability for you but also for the world around you.
How Does Impact Investing and Socially Responsible Investing Work?
Our Social Values portfolio allows you to align and support your personal values with your investments, all while meeting your long-term financial goals. It is an approach to investing that balances both financial performance and societal good.
Many people have philanthropic or
sustainable interests – they might donate to specific charities or volunteer, they might avoid eating certain foods or focus on sustainably sourced produce. Maybe they drive an alternative fuel car or avoid buying specific products that do not align with their personal beliefs or values.
However, many people are often surprised to learn that they can also align their investment portfolios in a similar manner. This is the intent of our suite of Social Values portfolios: our social values portfolio not only creates sustainability for you, but also for the world around you.
And it's a growing trend. More than one out of every four dollars invested under professional management in the United States involves some form of socially responsible strategy and the number of available socially responsible investments has grown significantly over recent years: from 2016 through 2018 socially responsible investments increased from $8.7 trillion to $12 trillion. Read more about this in the US SIF Foundation's 2018 Report on US Sustainable, Responsible and Impact Investing Trends.
How Do We Construct Mission Wealth's Social Values portfolio?
We aim to align our Social Values portfolio with the United Nations Sustainable Development Goals to maximize our impact and support solutions for the world's greatest challenges. Amongst others, the UN's Sustainable Development goals aim to eradicate poverty, provide gender equality, promote sustainable cities and communities and address climate change.

We focus on companies and funds that are deemed "best in class" across a number of factors, but broadly fall into one of three categories: Environmental, Social and Corporate Governance, often referred to by the acronym "ESG."
These metrics help evaluate how well a company treats its ecosystem – all its stakeholders – not just shareholders but customers, employees, local communities and all its partners. We believe the sustainability of a company is not just about "doing good" but about a company's ability to mitigate risks for long-term viability.
What Specifically Do Each of the E, S, and G Factors Focus On?
While the following doesn't cover everything, it gives you an idea of the types of criteria and focus points that underpin our Social Values models:
By considering Environmental factors we focus on companies that limit carbon emissions, that have lower carbon footprint and fossil fuel exposures and are focused on energy efficiency and clean technologies. The aim is to invest in the "cleanest and greenest" companies within any industry or sector.
By incorporating Social factors into our models we increase the exposure to companies that have strong labor management policies, companies that focus on diversity and inclusion in the workplace, and have strong health and safety guidelines, amongst others.
And by utilizing Corporate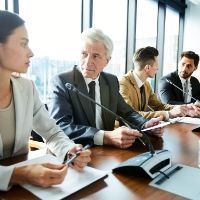 Governance criteria, we seek to avoid companies engaged in corruption, fraud or anti-competitive practices and instead invest in businesses demonstrating high ethical standards, and diverse and independent boards.
The end result is a custom portfolio solution that moves beyond traditional financial metrics and highlights the importance of sustainable practices, focusing on businesses that have the greatest positive impact on the world around us and society as a whole.
Our Social Values models offer you a well-diversified portfolio intended to meet your long-term financial goals while aligning the underlying investments with your personal beliefs and values.
If you'd like to learn more about Mission Wealth's Social Values Portfolio, please reach out to our experienced team.
Listen to this podcast interview with Seth Streeter, Mission Wealth CEO, where he discusses Socially Responsible Investing and the shifting American dream.
---
Disclosures
Neither diversification nor asset allocation can ensure a profit or protect against a loss. Investment decisions should be based on an individual's goals, time horizon and risk tolerance.
Investments value will fluctuate with changes in market conditions and may fall against the interest of the investor. Investments seeking to achieve higher rates of return generally involve a higher degree of risk of principal.
No specific advice is given in this education and philosophy module.
SRI implementation may involve holding less securities than a "normal" portfolio. This will alter the risk and return assumptions and could make the portfolio riskier than a fully diversified portfolio.
Mission Wealth is an SEC registered investment advisory firm offering services where properly licensed and advisory agreements in place.
Are you living your life in a way that brings you joy and meaning?
Join the Inspired Living™ movement to elevate your past, present and future. Let us introduce you to prominent thought-leaders, life coaches, and influencers who can work together with you to develop your customized life plan. We will give you curated resources, actionable advice and targeted strategies during your journey of self-discovery. Then we will align your multi-dimensional and multi-faceted life with your ultimate vision so that you can become the BestU™ in your life journey. Learn More
00371881 06/20
---