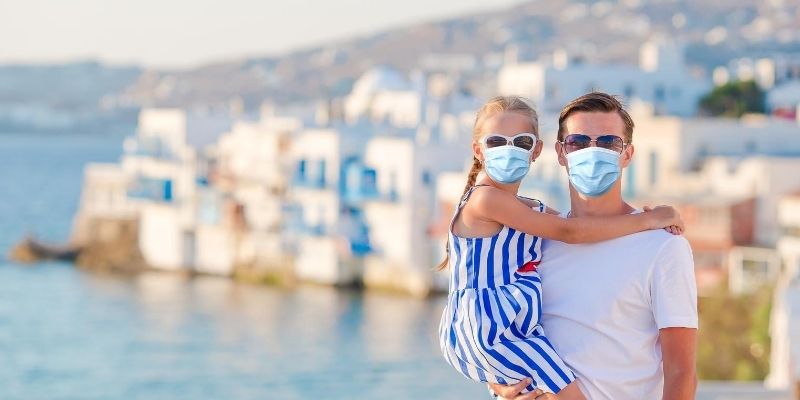 Summer is on its way, but due to the pandemic some activities that you've been looking forward to might have to wait until 2021. Here are 3 ways that you and your family can still make life-long memories during the unusual pandemic summer ahead.
---
Summer is just around the corner but if you're one of the many people that has had to alter your plans due to the coronavirus (COVID-19) pandemic, you aren't alone. Some activities that you've been looking forward to for months might have to wait until 2021. But just because this summer is going to be different doesn't mean that it can't be special. Here are three ways that your family can make the most of this unusual summer and create some lasting memories.
1. We can't go on a big vacation, but how about a 'mini-vacation'?
Destination vacations involve some combination of airports, restaurants, public bathrooms, hotels, resorts, and theme parks. Each one of those stops increases your family's chances of catching or spreading Covid-19, especially if you were planning on staying in a shared indoor space for multiple days.
Travelling closer to home by car can limit many of those risks. A more local vacation schedule could also give you a chance to take multiple small trips instead of one big trip. Mix up a weekend at a campground with day trips to apple orchards, nature preserves, or hiking trails. Find the best burger, ice cream, and pizza in a 60-mile radius. Has an old drive-in movie theater reopened a couple towns over? Is there a new golf course within driving distance?
These smaller trips are never going to replace Disney World, especially if you have kids. But you and your family might discover new interests and activities near your home that become treasured traditions.
2. Try organizing your own camps or sports events.
Sharing group accommodations and playing close-contact sports are also off the table for many kids this summer. Baseball and individual sports like golf and tennis can be safer as long as everyone uses their own equipment, wears a mask, and maintains social distance while playing. Maybe this is the summer to encourage your soccer star to branch out a little bit and pick up a tennis racket.
On the other hand, if you have older kids who are really trying to hone their skills, your backyard or a local park could host your family's own sports camp. Schedule some time every day to help your athlete practice or play small games with household members. If you're not usually the coaching type, you can find drills and training exercises on YouTube and other online learning platforms.
You can use those same services to recreate an indoor social camp experience for your young scientist, craft enthusiast, musician, or chef. You could even organize a video call with some of your child's friends so that they can all work through a project together. Roast some s'mores in the oven while your daughter is knitting and Zooming and she'll enjoy some of the fun of camp with none of the homesickness.
3. Make sure to move any larger parties outside.
Grandma and Grandpa's 50th anniversary dinner might require a little extra planning. Depending on local guidelines, your family's health, and your risk tolerance, you might still decide to get together at a restaurant. But moving parties outside can relieve some stress and keep everyone safe while also allowing your family to celebrate important milestones together.
If you don't want to ask guests to bring their own food and drinks, designate one food handler who will wear a mask and gloves while pre-portioning everything in disposable containers. Clean a bathroom near a door and stock it with hand sanitizer and disposable towels. Encourage your guests to wear masks when they're not eating and drinking. And if you're worried about maintaining social distance, use cones or groups of chairs to designate specific areas of your yard for individual households.
Are you living your life in a way that brings you joy and meaning?
Join the Inspired Living™ movement to elevate your past, present and future. Let us introduce you to prominent thought-leaders, life coaches, and influencers who can work together with you to develop your customized life plan. We will give you curated resources, actionable advice and targeted strategies during your journey of self-discovery. Then we will align your multi-dimensional and multi-faceted life with your ultimate vision so that you can become the BestU™ in your life journey. Learn More
00374005 07/20
---