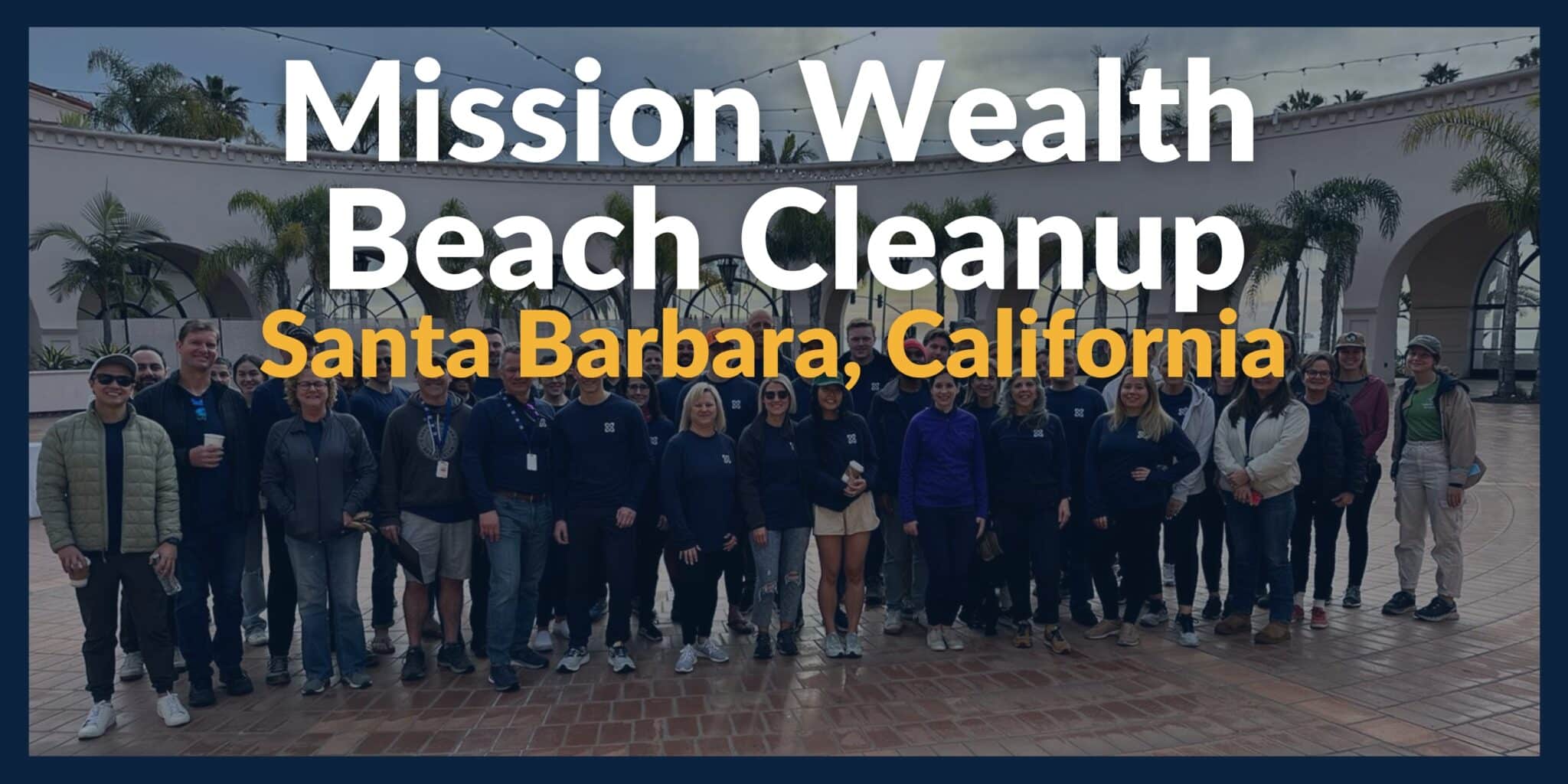 Mission Wealth continues to prioritize community impact throughout the country and its commitment to environmental protection and conservation. Recently, at the Mission Wealth 2023 annual retreat, team members came together and partnered with Explore Ecology to clean up East Beach in Santa Barbara.
---
Since 1985, more than 1.6 million volunteers have removed over 26 million pounds of trash from California's coastal communities. Cleaning up debris and trash not only keeps these beaches and waterways clean, but also helps protect local ecosystems and wildlife, like birds and sea turtles, which can often become entangled in plastic waste, or eat it.
On Friday, February 3, 2023, Mission Wealth employees came together with Explore Ecology to clean up East Beach in Santa Barbara. The group was able to pick up a total of 51.25 pounds of trash. Over 1,400 pieces of environmentally harmful Styrofoam were collected; these are extra harmful because they float into water easily, cannot decompose, and break into small and fatal bite-sized pieces easily ingested by fish and other wildlife.
In addition to the beach cleanup, Mission Wealth continued this partnership through a $2,500 check presented to Explore Ecology.
Mission Wealth Gives Back
For over 20 years, Mission Wealth has maintained a record of outstanding community support, gifting a percentage of our firm profits year-over-year to local, national, and international nonprofit organizations. The firm is proud to now give back to nearly 150 nonprofit organizations each year. Mission Wealth continues this impact by offering employees several ways to get involved, including employee volunteer time off, regional volunteering events, a Volunteer Affinity Group, employee donation matching, and regional budgets for philanthropy. Giving back is a big part of the culture at Mission Wealth and this new volunteering strategy allows employees to not only stay close as a team but connected within the communities Mission Wealth serves.
Click here to learn more about Mission Wealth's community impact.
About Explore Ecology
Explore Ecology works with over 30,000 children a year with a focus on watershed education, school gardens, waste reduction, and creative exploration. Their programs combine art and ecology to foster creative thinking and connection between people and the environment. Mission Wealth is excited to partner with this organization to empower the community to protect and preserve the environment through education and exploration.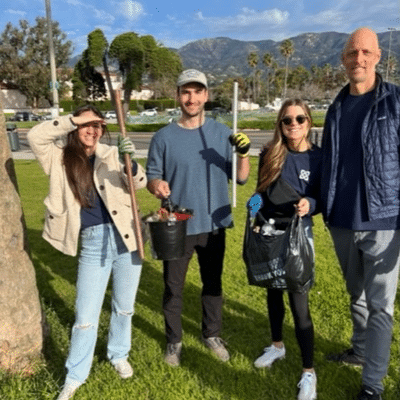 The group that collected the most trash was the Gaucho Garbage Getters, with more than 8 pounds of trash.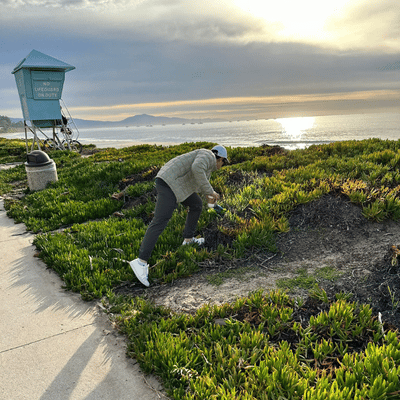 The group that picked up the most pieces of trash was the Screaming Eagles with 1,091 pieces of trash collected.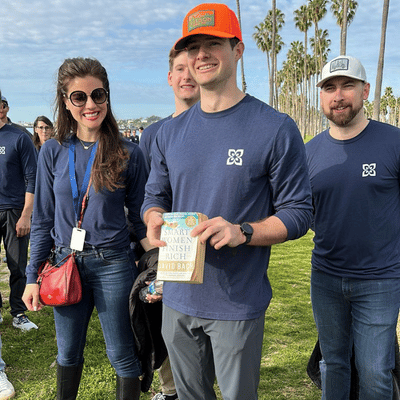 The strangest item collected on East Beach while cleaning up was a book titled "Smart Women Get Rich" by David Bach.

About Mission Wealth
Mission Wealth is a nationally recognized Registered Investment Advisory firm (RIA) founded in 2000 that oversees over $5 billion in client assets under management. Mission Wealth is known for its service model, driven by a world-class technology stack that offers financial planning, investment counsel, tax strategies, estate planning coordination, philanthropic advice, and risk management solutions tailored to each client's needs.
Mission Wealth's vision is to provide caring advice that empowers families to achieve their life dreams. Our founders were pioneers in the industry when they embraced the client-first principles of objective advice, comprehensive financial planning, coordination with other professional advisors, and proactive service. Mission Wealth is a fiduciary, and our holistic planning process provides clarity and confidence.
For more information on Mission Wealth, please visit missionwealth.com.
To meet with a Mission Wealth financial advisor, contact us today at (805) 882-2360.
Copyright © 2023, Mission Wealth is a Registered Investment Advisor. All rights reserved.
ALL INFORMATION HEREIN HAS BEEN PREPARED SOLELY FOR INFORMATIONAL PURPOSES. ADVISORY SERVICES ARE ONLY OFFERED TO CLIENTS OR PROSPECTIVE CLIENTS WHERE MISSION WEALTH AND ITS REPRESENTATIVES ARE PROPERLY LICENSED OR EXEMPT FROM LICENSURE. PAST PERFORMANCE IS NO GUARANTEE OF FUTURE RETURNS. INVESTING INVOLVES RISK AND POSSIBLE LOSS OF PRINCIPAL CAPITAL. NO ADVICE MAY BE RENDERED BY MISSION WEALTH UNLESS A CLIENT SERVICE AGREEMENT IS IN PLACE.