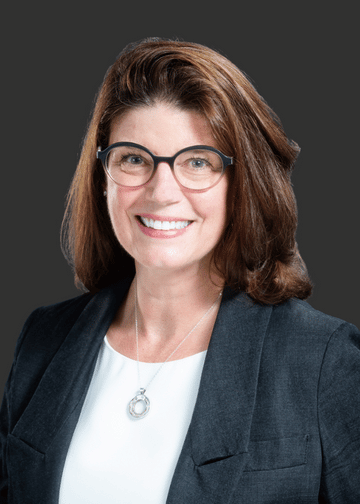 ---
Susan Rizzi
CFP®

Partner and Client Advisor
---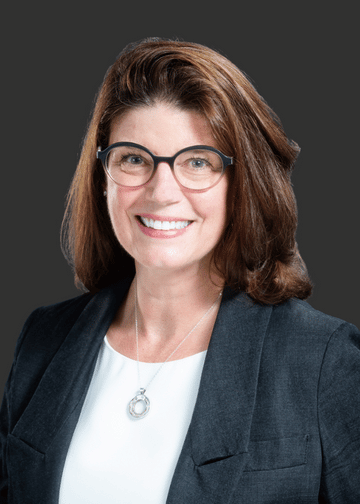 Susan Rizzi
CFP®

Partner and Client Advisor
"When your vision is clear, decisions are easy."
As a Client Advisor, Susan becomes personally acquainted with the specific goals and financial lives of her clients and then delivers customized financial planning, risk management, and tax strategies to assist in their goal achievement. Susan has extensive experience working with the financial needs and goals of divorcees, widows, pre- and post-retirees, and multi-generational families.
---
Department:
Advisory Team, Partner Group
Susan has been a planner her whole life – organization and coordination make her truly happy.  Her first career was in Information Technology. She became interested in investing shortly after college when her job creating portfolio investment software sparked her curiosity about stocks her grandparents had gifted her.  Susan's interest in financial planning came about after marriage as she sought how to make the most of each of their assets and liabilities. She found she loved this work which prompted her to change careers and obtain her CFP® professional certification.
Before Mission Wealth, Susan founded and ran Green Valley Wealth Management for 11 years. Prior to that, she practiced financial planning for 7 years at Triad Financial Advisors. Susan also has served as Treasurer for several non-profit boards in the Greensboro community.
---
Susan received her Bachelors in Sociology and Mathematics from Towson University (magna cum laude).
Susan has been a lifelong animal lover, reader, jogger, foodie, volunteer and outdoorist.  She adopted her first retired racing greyhound in 1986 and is currently on her seventh! She reads at least one book each week and would hole up and read more if she could. Susan's father is retired military so their family had the privilege and adventure of living all over the world. She's grateful for being exposed to so many different cultures, landscapes, cuisines and the friendships along the way.
---
Susan is very involved in her community through a number of initiatives and local nonprofits, including:
Junior Achievement of Greensboro
Triad Health Project- General Board Member/Treasurer
Reconsidered Goods- General Board Member/Treasurer
African American Male Initiative- Mentoring, Advocacy
Horsepower Therapeutic Riding- Volunteer
Retired Racing Greyhound Adoption- Adoption, Foster, Advocacy
National Financial Planning Association Knowledge Circle Host
---
As a member of the Women on a Mission group, she is part of an array of female team members that offer the advice and guidance women need in this new age. Our goal is to support a future full of strong, independent women, based on education, positivity, and empowerment.
Toastmasters Competent Communicator
Largest Financial Planning Companies in the Triad, 2012 – Triad Business Journal
---