---
Kristen Taylor
MSFA, CFP®

Client Advisor
---
Kristen Taylor
MSFA, CFP®

Client Advisor
"Just as ripples spread out when a single pebble is dropped into water, the actions of individuals can have far-reaching effects."
Kristen Taylor is a Client Advisor. Kristen becomes personally acquainted with the specific goals and financial lives of her clients and then delivers customized financial planning, risk management, and investment advisory solutions to assist in their goal achievement.
---
Department:
Advisory Team
Kristen has over 12 years of experience in private wealth management and multi-asset investment management. She was a founding member of Montcalm TCR, a boutique wealth management firm in San Francisco, and also a Portfolio Manager and Co-Advisor for 6 years. Prior to Montcalm, Kristen worked at Morgan Stanley Private Wealth Management where she handled trading, research, client operations, and portfolio management support for various brokerage teams.
---
Kristen has a Bachelor of Arts in Biology from the University of Texas at Austin and a Master of Science in Financial Analysis from the University of San Francisco.
Kristen and her husband Brian live in the San Francisco Bay area. They love the outdoors and have a strong appreciation for nature. As big culinary enthusiasts, they are cooking often and trying out new restaurants.
---
Kristen is a Board Member of Financial Women of San Francisco, and an Active volunteer through San Francisco Recreation & Parks.
---
As a member of the Women on a Mission group, she is part of an array of female team members that offer the advice and guidance women need in this new age. Our goal is to support a future full of strong, independent women, based on education, positivity, and empowerment.
Spotlight on Kristen Taylor
Kristen is also one of the firm experts in sustainable investing and in this interview from July 2020, she shares her perspective on how to invest with a sustainable mindset. She is also an active member of the Financial Women of San Francisco, providing support by raising money for the next generation of women in finance. Learn more about Kristen in this interview!
---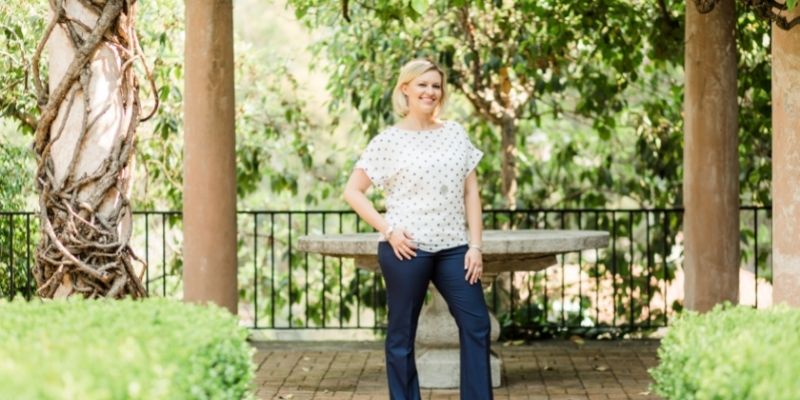 ---