---
Andy Penso
MS, CFP®, AAMS™, AWMA™

Partner and Chief Business Development Officer
---
Andy Penso
MS, CFP®, AAMS™, AWMA™

Partner and Chief Business Development Officer
"I feel privileged to work with some of the most intelligent and nicest people. The best part of my day is when clients ask about my family and how I am doing, because they truly care about me. This relationship drives me every day to do what is right and to always be honest in what I do."
As a Partner and Chief Business Development Officer at Mission Wealth, Andy Penso is responsible for delivering customized financial planning, risk management and tax planning solutions to high net worth clients in order to help them achieve their personal and financial goals.
Specializations
Business Owners
Generational Planning
Professionals
Retirement Planning
---
Team Location: Chicago, Central South, North East, Santa Barbara, South East, Mountain West, Texas
Department:
Advisory Team, Partner Group, Leadership Team, Client Team
---
---
Andy joined Mission Wealth in 2005 because he strongly believed in the company's commitment to providing their clients with financial planning and investment advice while maintaining a high ethical standard. He has worked extensively in advising stock option planning and with clients such as business owners and investment-oriented individuals.
---
Andy has a Bachelor of Arts in Business Economics with an emphasis in Accounting from University of California, Santa Barbara (UCSB), as well as a Master of Science in Financial Planning from the College for Financial Planning.
Andy resides in Indianapolis, with his wife, Jaclyn, and his two children, Rose and Henry. He enjoys participating in a wide variety of sports including swimming, golf, pickleball, basketball, and triathlons.
---
Andy was awarded the Pacific Coast Business Times "Top 40 Under 40", the Pacific Coast Business Times "Who's Who In Banking and Finance", and achieved the Five Star Wealth Manager award in 2019, 2020 and 2021. Disclosures.
In this interview from November 2017, Andy, who has been with the firm since 2005, discusses his passion for cooking, the satisfaction he derives from working with our clients, and he provides a tip on how you can improve your finances.
---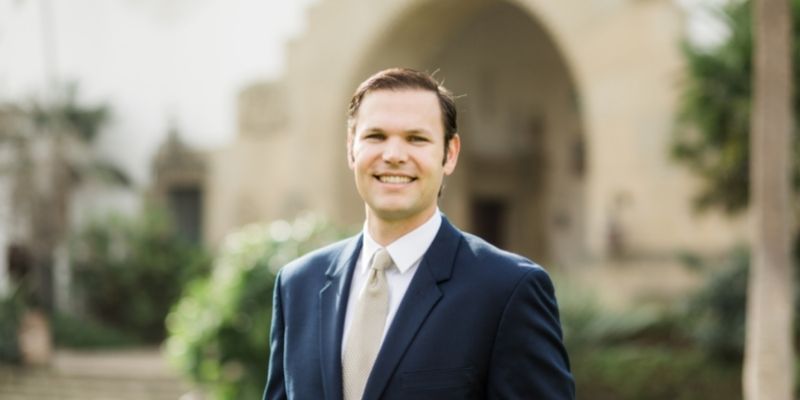 ---