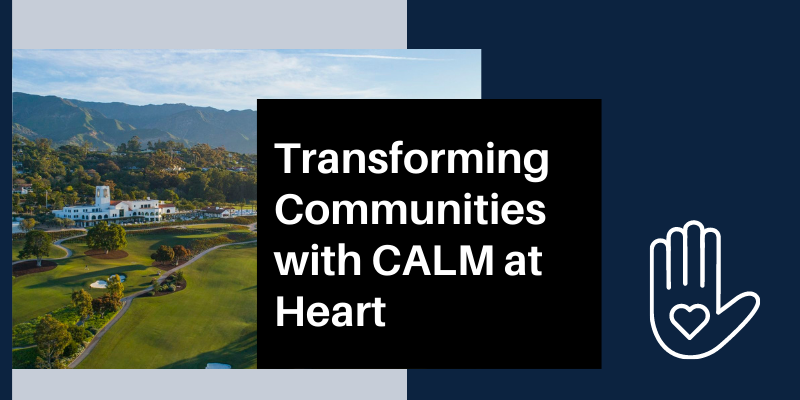 Mission Wealth was proud to sponsor the CALM at Heart's Ninth Annual Luncheon on Thursday, November 4th. This year's theme, Transforming Communities, acknowledged the collective trauma of the past year will impact Santa Barbara County for generations, and the opportunity to shape our future. This year's luncheon raised a record $300,000 for the most vulnerable throughout Santa Barbara County.
"The last 19 months have changed us all," said Alana Walczak, CALM's President. "CALM's efforts to address the impacts of this sustained trauma and long-term mental health needs of our community are collaborative and innovative. CALM at Heart: Transforming Communities honors the challenges we have all faced, while envisioning a more supportive, vibrant future for our community."
CALM has been a leader in developing a variety of trauma-informed, evidence-based programs and services that effectively treat child abuse and promote healing, as well as programs successful in preventing childhood trauma through family strengthening and support. Services are provided to all in both Spanish and English, at sliding scale or free of charge if needed; no one is turned away due to inability to pay. CALM continues to be the only non-profit in Santa Barbara County that specializes in the prevention and treatment of childhood trauma.
This year, Mission Wealth's primary focus is to give back to organizations that provide support to three sectors: Environmental, Health and Human Services, and Education and Youth Development. CALM aligns with that mission by serving Health and Human Services and Education and Youth Development.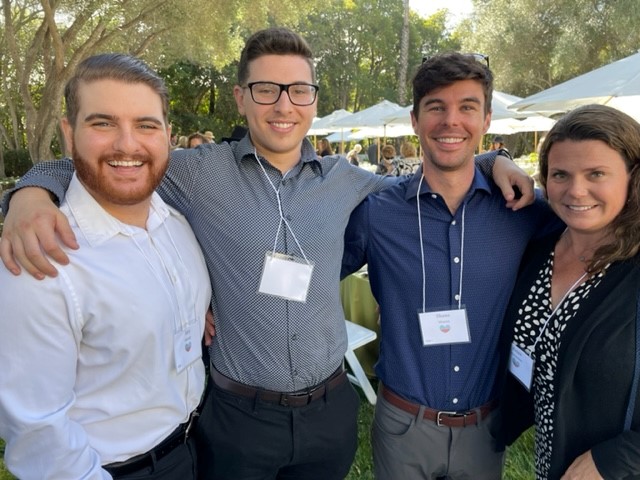 Pictured left to right: Joey Khoury, Josh Lipman, Shane Meares, and Renee Hennessee.
Mission Wealth is proud to continue to sponsor CALM and help provide the following services to the Santa Barbara area:


Great Beginnings: Early Childhood Prevention & Intervention
Childhood Trauma Treatment
Whatever It Takes: Intensive Family Services
Community Strengthening Collaborations
To learn more about Mission Wealth's philanthropic efforts, visit missionwealth.com/supporting-our-community.
To learn more about CALM, visit https://calm4kids.org.
MISSION WEALTH IS A REGISTERED INVESTMENT ADVISER. THIS DOCUMENT IS SOLELY FOR INFORMATIONAL PURPOSES, NO INVESTMENTS ARE RECOMMENDED. ADVISORY SERVICES ARE ONLY OFFERED TO CLIENTS OR PROSPECTIVE CLIENTS WHERE MISSION WEALTH AND ITS REPRESENTATIVES ARE PROPERLY LICENSED OR EXEMPT FROM LICENSURE. NO ADVICE MAY BE RENDERED BY MISSION WEALTH UNLESS A CLIENT SERVICE AGREEMENT IS IN PLACE.