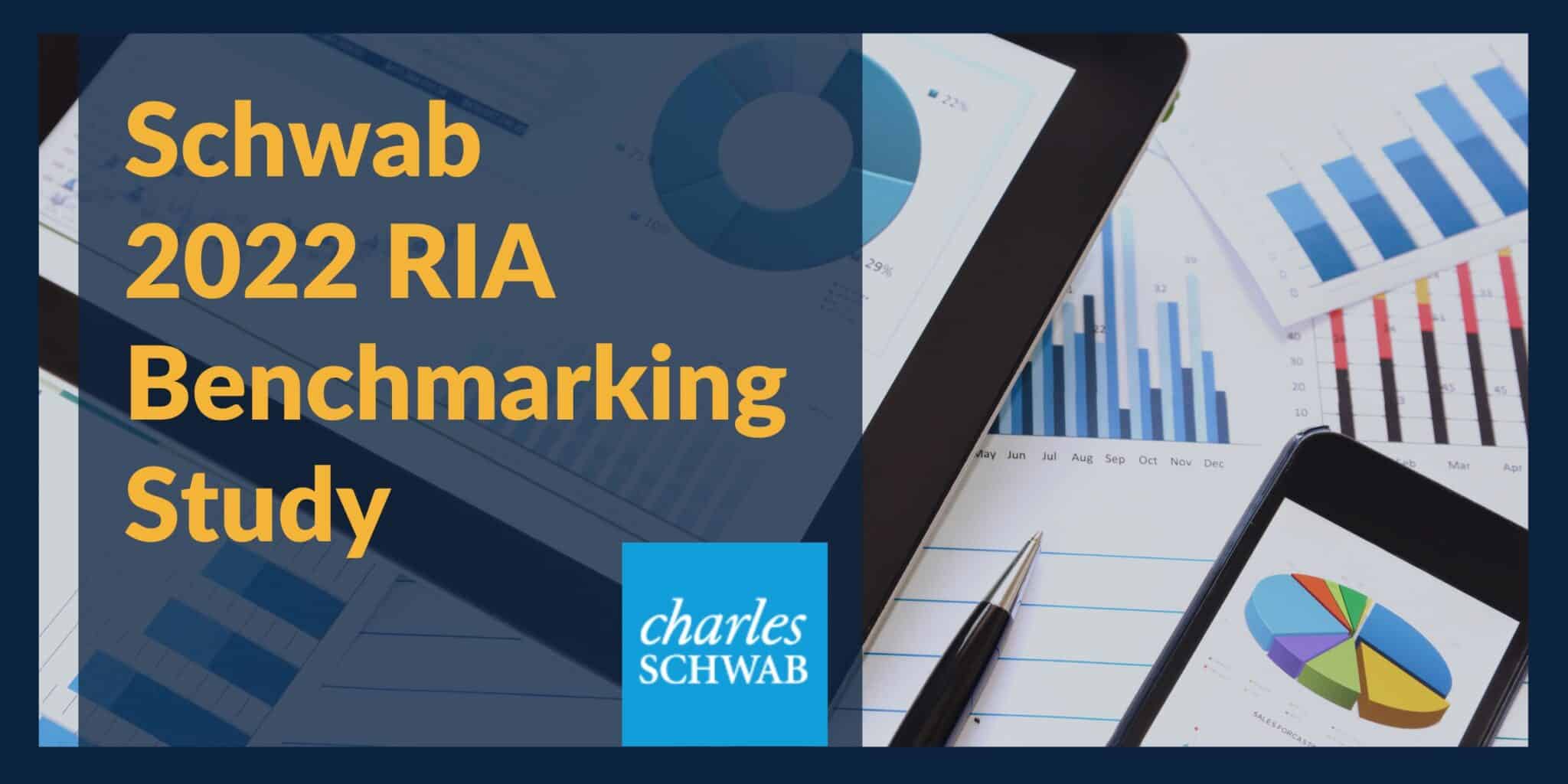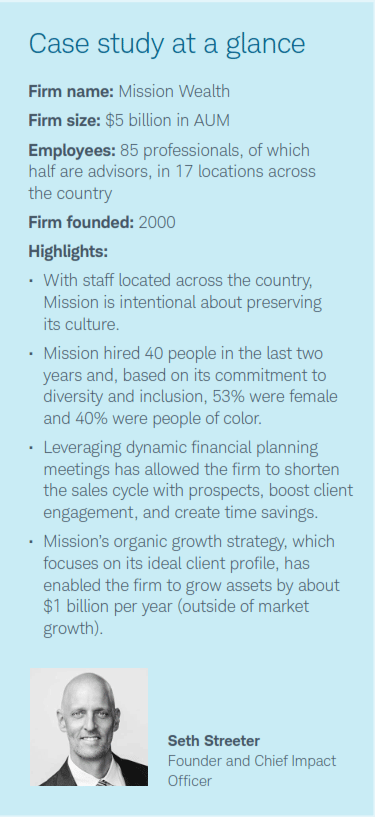 Schwab Advisor Services™ and Schwab Business Consulting and Education recently published the 2022 RIA Benchmarking Study. This year's study included 1,218 independent advisory participants, including Mission Wealth. Findings from this year's report show that the industry is progressing as firms leverage specific strategies to drive organic growth, pursue inorganic opportunities, increase their use of digital processes and tools, and develop talent strategies to help support team growth.
In the 2022 RIA Benchmarking Study feature, Founder and Chief Impact Officer Seth Streeter discusses how the firm gained clients and assets, hired more people, and preserved its culture while adding digital efficiencies during the pandemic.
Read the full case study or visit the Schwab Advisor Services website to discover more findings from the 2022 RIA Benchmarking Study and gain insights into how advisors of all sizes continue to grow their firms.
About Schwab Advisor Services™
For more than 20 years, Schwab Advisor Services™, the leading custodian of nearly 15,000 registered investment advisory firms, and Schwab Business Consulting and Education have been working hand in hand with advisors, leveraging our deep expertise in core business issues to help firms achieve their goals and gain competitive advantage. Schwab's collaborative approach leverages the guiding principles to help advisors benefit from proven practices of the industry's most successful RIA firms.
Mission Wealth is a nationally recognized Registered Investment Advisory firm (RIA) founded in 2000 that oversees over $4.8 billion in client assets under management/administration. Mission Wealth is known for its service model, driven by a world-class technology stack that offers financial planning, investment counsel, tax strategies, estate planning coordination, philanthropic advice, and asset protection solutions tailored to each client's needs.
Mission Wealth's vision is to provide caring advice that empowers families to achieve their life dreams. Our founders were pioneers in the industry when they embraced the client-first principles of objective advice, comprehensive financial planning, coordination with other professional advisors, and proactive service. Mission Wealth is a fiduciary, and our holistic planning process provides clarity and confidence.
Copyright © 2022, Mission Wealth is a Registered Investment Advisor. All rights reserved.
ALL INFORMATION HEREIN HAS BEEN PREPARED SOLELY FOR INFORMATIONAL PURPOSES. ADVISORY SERVICES ARE ONLY OFFERED TO CLIENTS OR PROSPECTIVE CLIENTS WHERE MISSION WEALTH AND ITS REPRESENTATIVES ARE PROPERLY LICENSED OR EXEMPT FROM LICENSURE. PAST PERFORMANCE IS NO GUARANTEE OF FUTURE RETURNS. INVESTING INVOLVES RISK AND POSSIBLE LOSS OF PRINCIPAL CAPITAL. NO ADVICE MAY BE RENDERED BY MISSION WEALTH UNLESS A CLIENT SERVICE AGREEMENT IS IN PLACE.