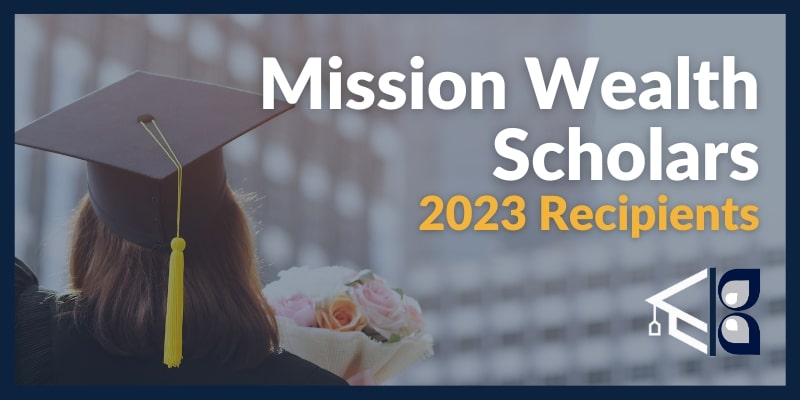 ---
Mission Wealth and the
CFP Board Center for Financial Planning
are proud to announce the recipients of the 2023
Mission Wealth Scholars
, a scholarship program that aims to advance the financial planning profession by providing financial assistance to individuals pursuing CFP
®
certification who are from populations underrepresented in the profession.
---
"CFP Board's partnership with Mission Wealth represents another step forward in our efforts to expand the financial planning talent pipeline and diversify the profession," said CFP Board CEO Kevin R. Keller. "The Mission Wealth Scholars program will help us usher in the next generation of talented CFP® professionals."
The CFP Board Center for Financial Planning has partnered with Mission Wealth to offer this scholarship in furtherance of its mission to create a more diverse and sustainable financial planning profession so that all Americans can have access to competent and ethical financial planning advice.
Mission Wealth is proud to announce the 2023 recipients of the Mission Wealth Scholars scholarship program: Deanna Lewis, Dawn Ricketts, Forest Starr, and Marielle Young.
---
Deanna Lewis currently serves as a Relationship Manager in Denver, Colorado. She has a bachelor's degree in Political Science and a baccalaureate certificate in Journalism from the University of Cincinnati. Deanna holds her FINRA securities licenses: series 7, 63, and 66. Like most, the visions of her career path changed over the years from her youth, but time has stoked a passion for financial planning with a focus on estate planning. After growing up facing financial hardships in a family of 13 children, Deanna pursued her career in financial planning to serve and guide others.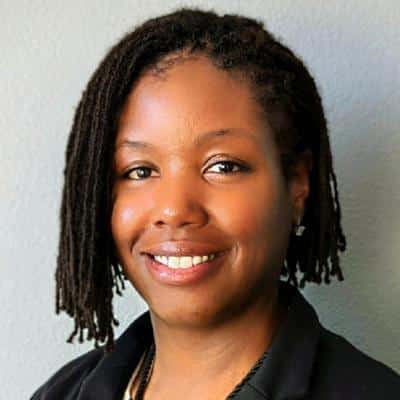 Dawn Ricketts, known to many as Commander Ricketts, is a U.S. Navy Veteran of 30 years. Out of naval aircraft crews of over 5,000, she often was one of about 60 women. These statistics can often be found in the financial planning industry and Dawn looks forward to continuing to pave the way for women serving as CFP®. "Just like me, many join the Navy for the security, or to escape poverty, abusive childhoods, or the lack of options offered in many small towns. I love being a role model to show them that no matter where you come from, the sky is the limit if you're willing to work hard and stay the course." Dawn said.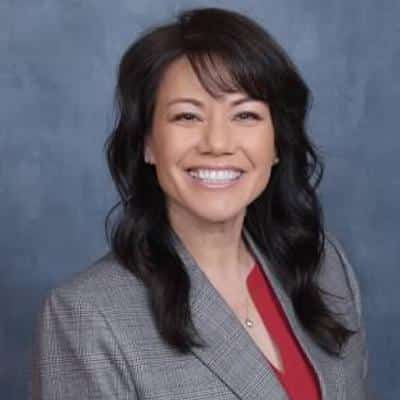 Forest Starr defines himself and built his passion for financial planning through the challenges he's experienced. Born four months premature, Forest was diagnosed with Autism at 2 years old, however, this didn't stop him from pursuing his dreams and now, helping others and the barriers and challenges they face. Having to financially assist his family at a young age, Forest gained a greater sense of the value of money and the need for sustainable and proper planning. He is passionate about helping others learn this greater understanding and specializes in family financial planning and retirement planning.
Marielle Young
is a Native Hawaiian leading the way for her underserved community in Hawaii and for women in the financial industry. Although she started her career by pursuing medicine after witnessing preventable inequities in the Native Hawaiian population, she quickly realized that improving health could not be accomplished with the social determinants of health, including economic stability and financial literacy. "One of the reasons I am most excited to pursue a career in financial planning is because I believe a crucial part of one's fiduciary responsibility as a CFP® is assisting clients in achieving financial literacy." Marielle said.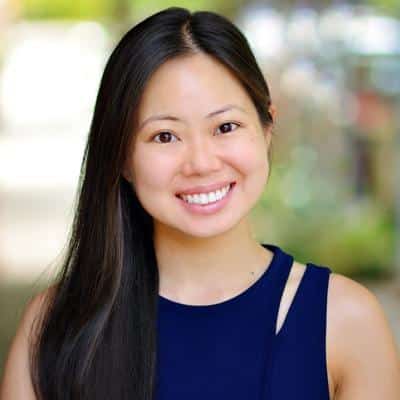 "Mission Wealth is thrilled to create opportunities for individuals of diverse backgrounds to pursue a financial planning career and help our clients navigate every stage of their financial life," said Mission Wealth Founder and Chief Impact Officer Seth Streeter. "The CFP® certification is a critical tool in our mission to help our clients enjoy financial independence, and we are proud that the Mission Wealth Scholars program will serve as a launchpad for the careers of these diverse CFP® professionals."
To view the eligibility requirements and award process, click here.
About the CFP Board
Certified Financial Planner Board of Standards, Inc. is the professional body for personal financial planners in the U.S. CFP Board sets standards for financial planning and administers the prestigious CFP® certification – one of the most respected certifications in financial services – so that the public has access to and benefits from competent and ethical financial planning. CFP Board, along with its Center for Financial Planning, is committed to increasing the public's awareness of CFP® certification and access to a diverse, ethical, and competent financial planning workforce. Widely recognized by the public, advisors, and firms as the standard for financial planning, CFP® certification is held by more than 93,000 people in the United States.
About Mission Wealth
Mission Wealth is a nationally recognized Registered Investment Advisory firm (RIA) founded in 2000 that oversees over $5.2 billion in client assets under management. Mission Wealth is known for its service model, driven by a world-class technology stack that offers financial planning, investment counsel, tax strategies, estate planning coordination, philanthropic advice, and asset protection solutions tailored to each client's needs.
Mission Wealth's vision is to provide caring advice that empowers families to achieve their life dreams. Our founders were pioneers in the industry when they embraced the client-first principles of objective advice, comprehensive financial planning, coordination with other professional advisors, and proactive service. Mission Wealth is a fiduciary, and our holistic planning process provides clarity and confidence. For more information on Mission Wealth, please visit missionwealth.com.
To meet with a Mission Wealth financial advisor, contact us today at (805) 882-2360.
Copyright © 2023, Mission Wealth is a Registered Investment Advisor. All rights reserved.
ALL INFORMATION HEREIN HAS BEEN PREPARED SOLELY FOR INFORMATIONAL PURPOSES. ADVISORY SERVICES ARE ONLY OFFERED TO CLIENTS OR PROSPECTIVE CLIENTS WHERE MISSION WEALTH AND ITS REPRESENTATIVES ARE PROPERLY LICENSED OR EXEMPT FROM LICENSURE. PAST PERFORMANCE IS NO GUARANTEE OF FUTURE RETURNS. INVESTING INVOLVES RISK AND POSSIBLE LOSS OF PRINCIPAL CAPITAL. NO ADVICE MAY BE RENDERED BY MISSION WEALTH UNLESS A CLIENT SERVICE AGREEMENT IS IN PLACE.
00499038 02/23