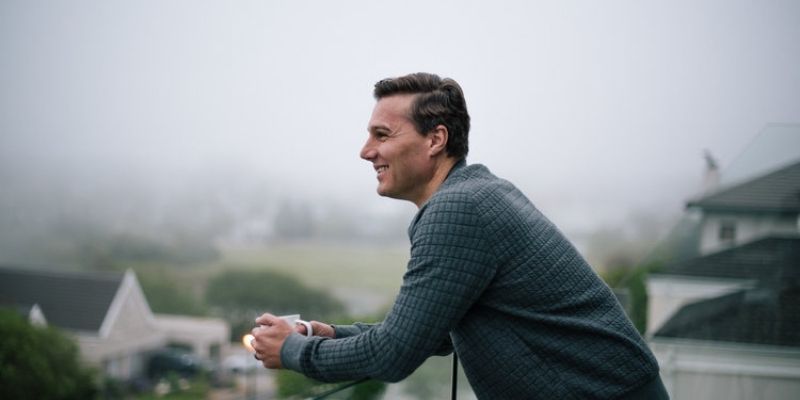 Read about Hein Wagner's outlook on life, and its unending possibilities. We've highlighted some of the best lessons that have served to keep the well known motivational speaker focused on staying true to his vision for living an impactful life.
---
Hein Wagner is living proof that despite the challenges that come our way, anything is possible. He does not allow his blindness to stand in the way of his dreams and people often refer to him as the blind man with exceptional vision.
His quote "I'm blind, blinded with possibilities." summarizes both his outlook and perspective on the work that he does. He has been blind since birth, but not allowed that to restrict him in terms of his dreams, aspirations and ultimately, his achievements. This is a message he wishes to spread throughout his motivational speaking audience.
An excerpt from his website is indicative of Hein's inspiring achievements: "[Hein Wagner] has completed the Absa Cape Epic, ran the Antarctica Marathon, the Two Oceans and New York Marathons, completed full Ironman, competed in the World Triathlon Series in Cape Town, finished several Cape Town Cycle Tours, tackled the white waters of the Zambezi River, climbed the ten highest mountains in the Western Cape, completed the Cape to Rio Yacht Race, holds the World Blind Land Speed Record at 322.52 km/h, and more."
In early September 2020, Seth Streeter hosted a talk and Q&A with Hein to share his incredible story and inspire the lives of others to expand their limits for what they believe is possible. We've highlighted some of the best lessons that Hein described, which he said served to keep himself focused on staying true to himself.

The Law of Appreciation
Appreciate what you've got as there are millions of people who are less fortunate than we are. Remember that the things we take for granted someone else is praying for - right now!
Perspective
If you change the way you look at things - I guarantee you the things you look at will change. The day I started looking at my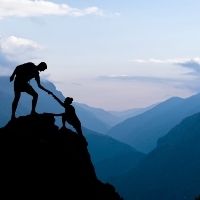 blindness from a slightly different perspective It became the greatest opportunity I could ever dream for.
The Law of Trust
Nurture your trust relationships as I guarantee you they will become the most significant relationships in your life.
Recharging
At a fairly young age I discovered that the quickest way for me to recharge is to spend time in nature. For me it's the best way to recharge and revitalize my soul in order to be ready for the challenges life might bring my way.

The Law of Giving
If you give a little bit of what you've got, you will get more than you can ever imagine. Even if it is just a little bit of your most valuable asset - your time.
Befriending Fear
The moment I made fear my friend I for the first time understood the risks it was trying to point out to me.

Sight Versus Vision
I believe it is better to be blind and have Vision - than to be able to see and have none.
00378435 09/20
---