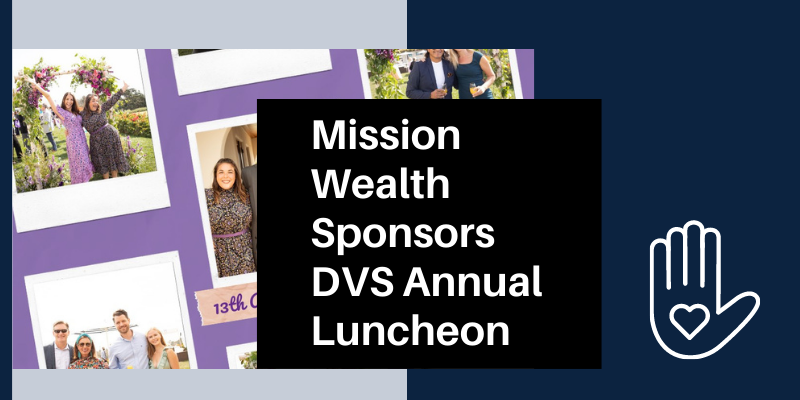 Mission Wealth was proud to support the Domestic Violence Solutions 13th Annual Luncheon on Sunday, October 24. The luncheon, titled "Their Story, Our Story... Celebrating Then and Now" took place at the Montecito Club where Mission Wealth advisors and guests raised funds and recognized and remembered victims of domestic violence.
Rickie Houston, Director of Training for A Call to Men, was the Keynote Speaker. As an experienced trainer working throughout the country and the US Department of Justice Federal Domestic Violence Conference, Rickie works to transform society by promoting healthy, respectful manhood and offering trainings and educational resources for companies, government agencies, schools, and community groups.
This year, Mission Wealth's primary focus is to give back to organizations that provide support to three sectors: Environmental, Health and Human Services, and Education and Youth Development. DVS aligns with that mission for Health and Human Services, as well as Youth Development. This organization provides safety, shelter and support for individuals and families affected by domestic violence and collaborates with community partners to raise awareness regarding the cause, prevalence and impact. DVS is Santa Barbara County's only full-service provider of 24-hour emergency shelter and services for survivors of domestic violence and their children.
To learn more about Mission Wealth's philanthropic efforts, visit missionwealth.com/supporting-our-community.
To learn more about DVS, visit dvsolutions.org.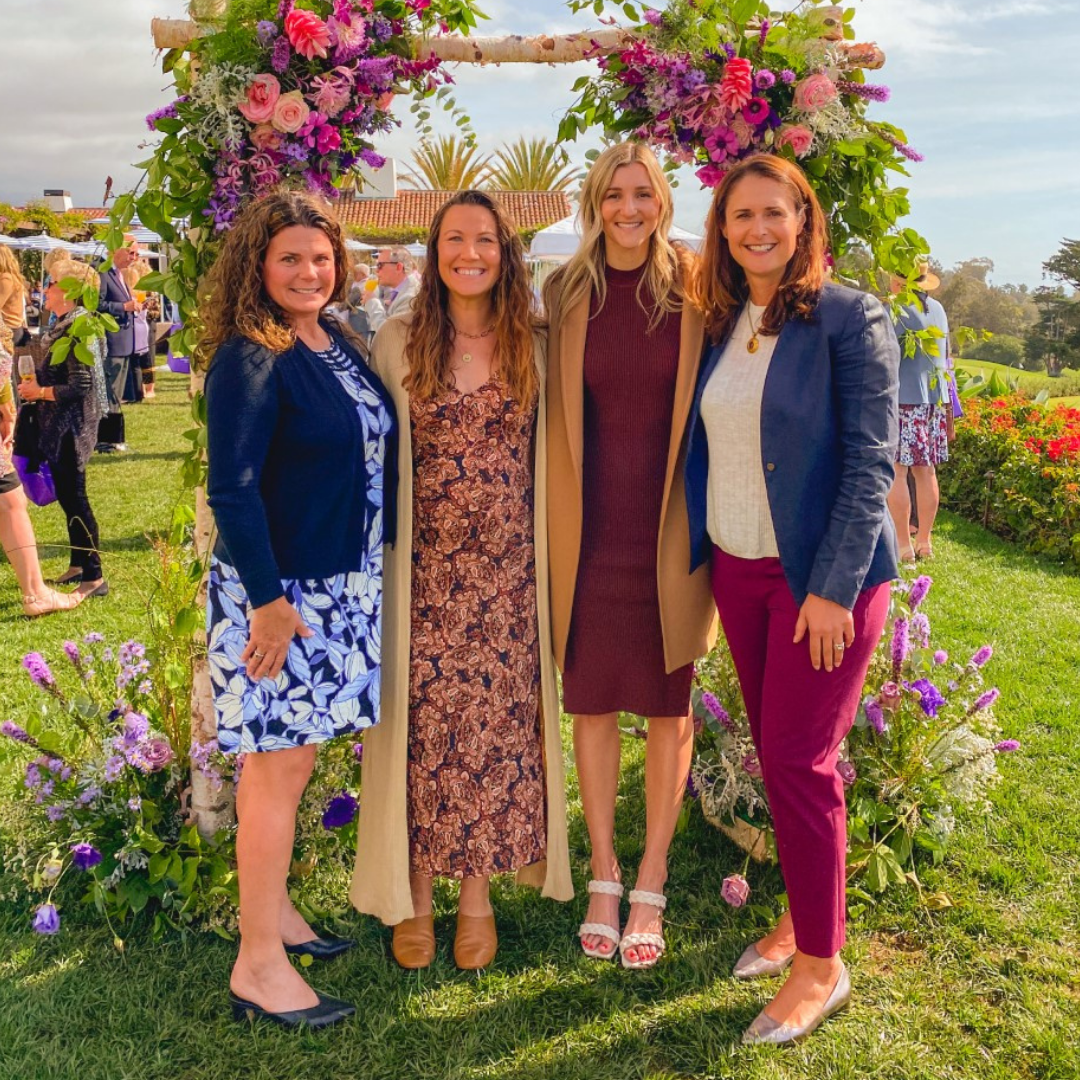 Pictured left to right: Renee Hennessee, Jenna Rogers, Mia Cattaneo and Dannell Stuart.
MISSION WEALTH IS A REGISTERED INVESTMENT ADVISER. THIS DOCUMENT IS SOLELY FOR INFORMATIONAL PURPOSES, NO INVESTMENTS ARE RECOMMENDED. ADVISORY SERVICES ARE ONLY OFFERED TO CLIENTS OR PROSPECTIVE CLIENTS WHERE MISSION WEALTH AND ITS REPRESENTATIVES ARE PROPERLY LICENSED OR EXEMPT FROM LICENSURE. NO ADVICE MAY BE RENDERED BY MISSION WEALTH UNLESS A CLIENT SERVICE AGREEMENT IS IN PLACE.