Why Millennials Should Choose a Wealth Manager Over Online Platforms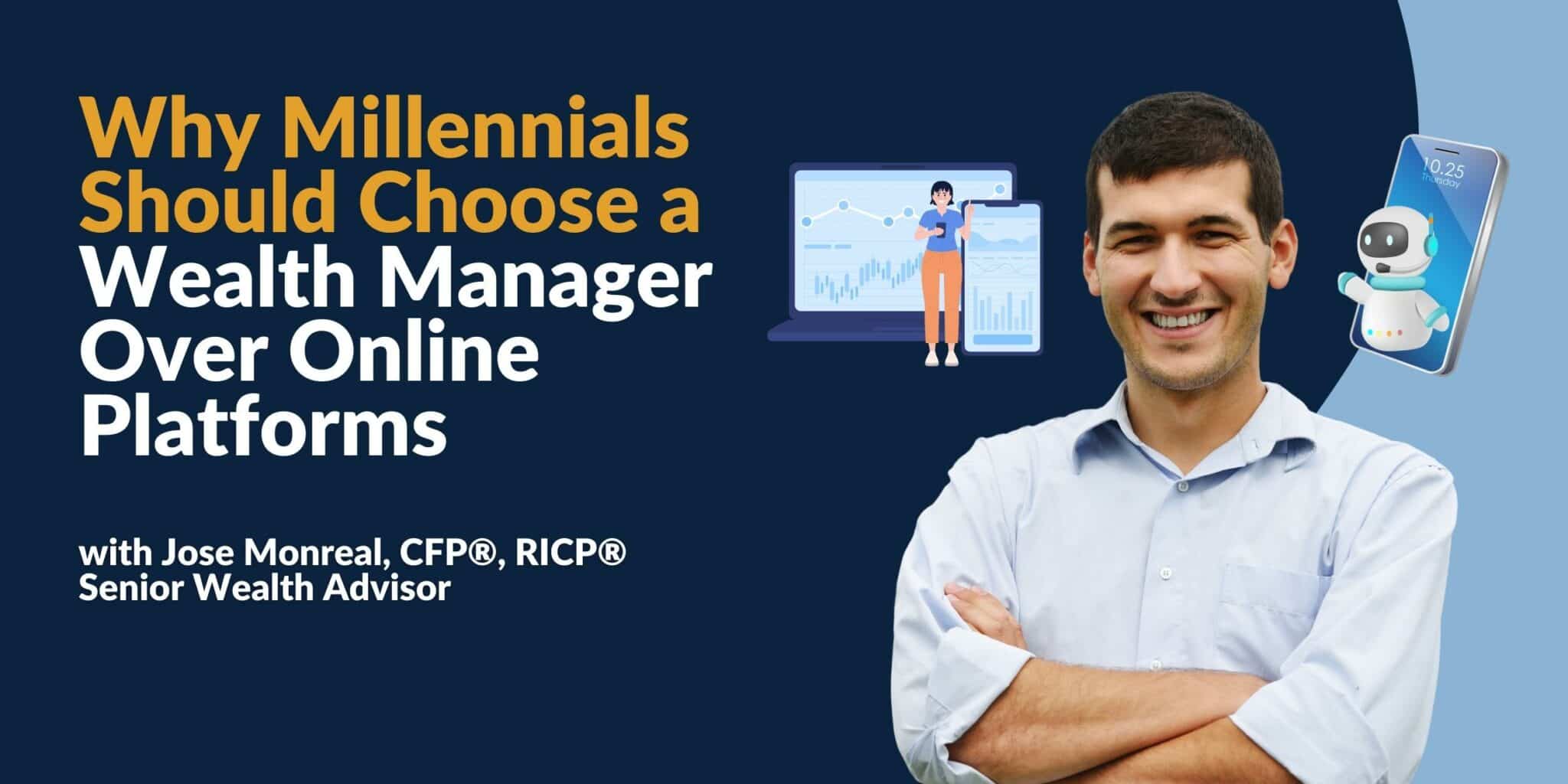 In today's fast-paced digital landscape, the financial world has seen a significant shift toward automation, artificial intelligence (AI), and online platforms. Robo-advisors and various digital investment platforms promise quick, hassle-free ways to manage your money and investments. However, as high-earning millennials, or HENRYs (high earners, not rich yet), navigate the complexities of wealth management, a crucial question arises: is the convenience of these automated platforms worth sacrificing the invaluable benefits of personalized guidance?
Pros and Cons of Automated Platforms and AI Robo-Advisors
While the convenience is undeniable, automated platforms come with limitations. They follow algorithms and predefined templates, offering a one-size-fits-all approach to investing. These platforms lack a nuanced understanding of your unique financial situation and goals. They might not consider external factors that impact your financial life, like a new job, a family situation, or shifts in the market.
Tailored Strategies: The Limitations of Cookie-Cutter Approaches
Every individual's financial situation is unique. Your goals, risk tolerance, and life circumstances are specific to you. A robo-advisor can't fully grasp these intricacies, often resulting in investment strategies that might not align with your aspirations. A wealth manager, on the other hand, can delve deep into your financial landscape, creating a strategy that's tailored to your needs, ambitions, and timeline.
The Value of Personalized Guidance
Understanding complex financial situations requires human insight. Wealth managers not only possess the technical expertise but also the emotional intelligence to comprehend your financial aspirations and concerns. This human touch is particularly crucial for high-earning millennials, who often juggle multiple financial goals, such as paying off student loans, buying a home, and investing for the future.
Mission Wealth: A Blend of Technology and Personal Attention
At Mission Wealth, we believe in combining the best of both worlds: technology and personal attention. We understand that millennials value efficiency and innovation. That's why we've integrated cutting-edge tools into our wealth management process. However, we also recognize the irreplaceable value of fiduciary responsibility and human expertise. Our dedicated advisors take the time to understand your financial journey, crafting strategies that evolve as your life does.
Ready to experience financial guidance that's as unique as you are? Connect with Mission Wealth today.
Let us help you navigate the intricacies of wealth management, offering not just a portfolio, but a personalized path towards your financial dreams. As high-earning millennials, you deserve strategies that go beyond algorithms and robo-advisors. Reach out to us now and unlock the true potential of your wealth.
Financial Guidance For Your Life Journey
Talk with a financial planner about your next steps.
Guidance For Your Full Financial Journey
Through our comprehensive platform and expertise, Mission Wealth can guide you through all of life's events, including retirement, investment planning, family planning, and more. You will face many financial decisions. Let us guide you through your options and create a plan.
Mission Wealth's vision is to provide caring advice that empowers families to achieve their life dreams. Our founders were pioneers in the industry when they embraced the client-first principles of objective advice, comprehensive financial planning, coordination with other professional advisors, and proactive service. We are fiduciaries, and our holistic planning process provides clarity and confidence. For more information on Mission Wealth, please visit missionwealth.com.
To meet with a Mission Wealth financial advisor, contact us today at (805) 882-2360.
00538621 08/23