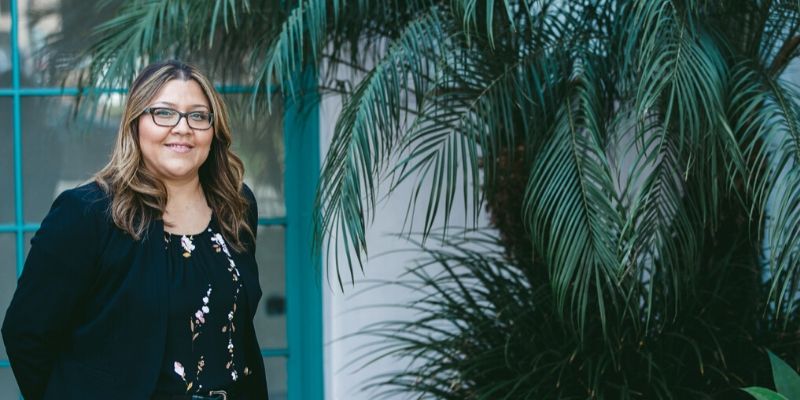 ---
Mission Wealth's Spotlight on the Team for January 2020 is Client Service Representative, Abby Chajon! Abby joined the Mission Wealth team in 2019 and has over ten years of experience within the financial industry. Learn more about Abby in this Spotlight on the Team interview!
What are a few childhood experiences you had that formed who you are today?
Growing up I traveled every summer to my native Guatemala with my grandmother and through those travels she taught me to appreciate many things I took for granted as a kid. She taught me the importance of our culture, respecting others, hard work, love for family and most importantly good food! Remembering where I come from and the sacrifices my family made has helped and shaped me both on a personal and professional level.
How do you like to spend time outside of Mission Wealth?
Outside of work I am very committed to my family and spending quality time together. We enjoy road trips, hiking and visiting museums, aquariums and zoos, taking walks on the beach, and any opportunity to be connected with nature is important. We are lucky that there is much to explore in our beautiful central coast and we enjoy local sightseeing and finding good food along the way!
Are you a raving fan of anything – like a sports team or band or school?
I wouldn't say raving fan, but I am originally from Los Angeles so I have attended several Dodger games and a Rams game or two. I also LOVE following the World Cup and the Olympics. I love the excitement and the passion it brings out in people worldwide, including in the local community. I enjoy inspirational stories of triumph and challenges athletes had to overcome to get there.
What's something interesting that people don't know about you?
Thanks to my BFF who is a publicist in the Latin American Music industry I have met several world-renowned artists such as Enrique Iglesias, Juanes, Shakira and the band Mana.
If you could offer any advice to your younger self, what would it be?
Be fearless. Don't be afraid to fail, if you're not failing, you're not growing.
At Mission Wealth we talk to people all the time about what their goals and aspirations are. So what's on your bucket list?
Traveling for sure. We want to visit every single US state at least once and all of our National Parks. I also want to do some international travel to Spain, Greece and Italy.
What do you think makes you well-suited for your current role?
I genuinely enjoy helping people and building relationships and I love problem solving, finding solutions for issues when it didn't seem possible.
Is there something about your personality that guides your approach?
My motto is going the extra mile with a smile. Always having a positive attitude and approach even in the most stressful situations.
What are your favorite kinds of clients to work with and why?
I appreciate working with clients with intriguing success stories. I enjoy learning of people reaching success through both conventional and unconventional means, seeing the fruits of their hard labor, and now having the opportunity of taking part in their continued success.
What kinds of issues do you help your clients with and what kinds of unique services do you provide your clients with to help them with these issues?
We assist our clients by providing effective account administration solutions for all sorts of expected and unexpected life events that requires immediate and great attention to detail and follow through.
Success Story: Tell me an actual story about a client that you helped and how you changed their life in a positive way.
One of my most memorable clients  was referred to our office several months after his wife passed away suddenly. She was the one in charge of their financial matters. That year, they were in the initial stages of a few life changes such as selling their home and moving into a Senior Retirement community.
Needless to say, he felt lost and vulnerable with all the financial movements and the transitions. On one of our meetings he brought in several boxes full of documents and statements. We needed to help him make sense of everything and we needed to act quickly.
I worked diligently to make sense of his financial statements and prepared the necessary paperwork to open several new accounts, transfer assets, coordinate receiving funds from various sources and set him up to receive income payments. Within a few days we had him set up with most of his account needs and outside of just a few items pending, he was on his way with a clear plan.
To thank us for all the hard work, he brought little vases with yellow and pink roses from his garden for my colleagues and I, on behalf of him and his beloved Rose. It was such a touching and memorable experience and it reminded me why I love what I do.
00352395 1/20
---