Medicare Supplement (Medigap) vs. Medicare Advantage plans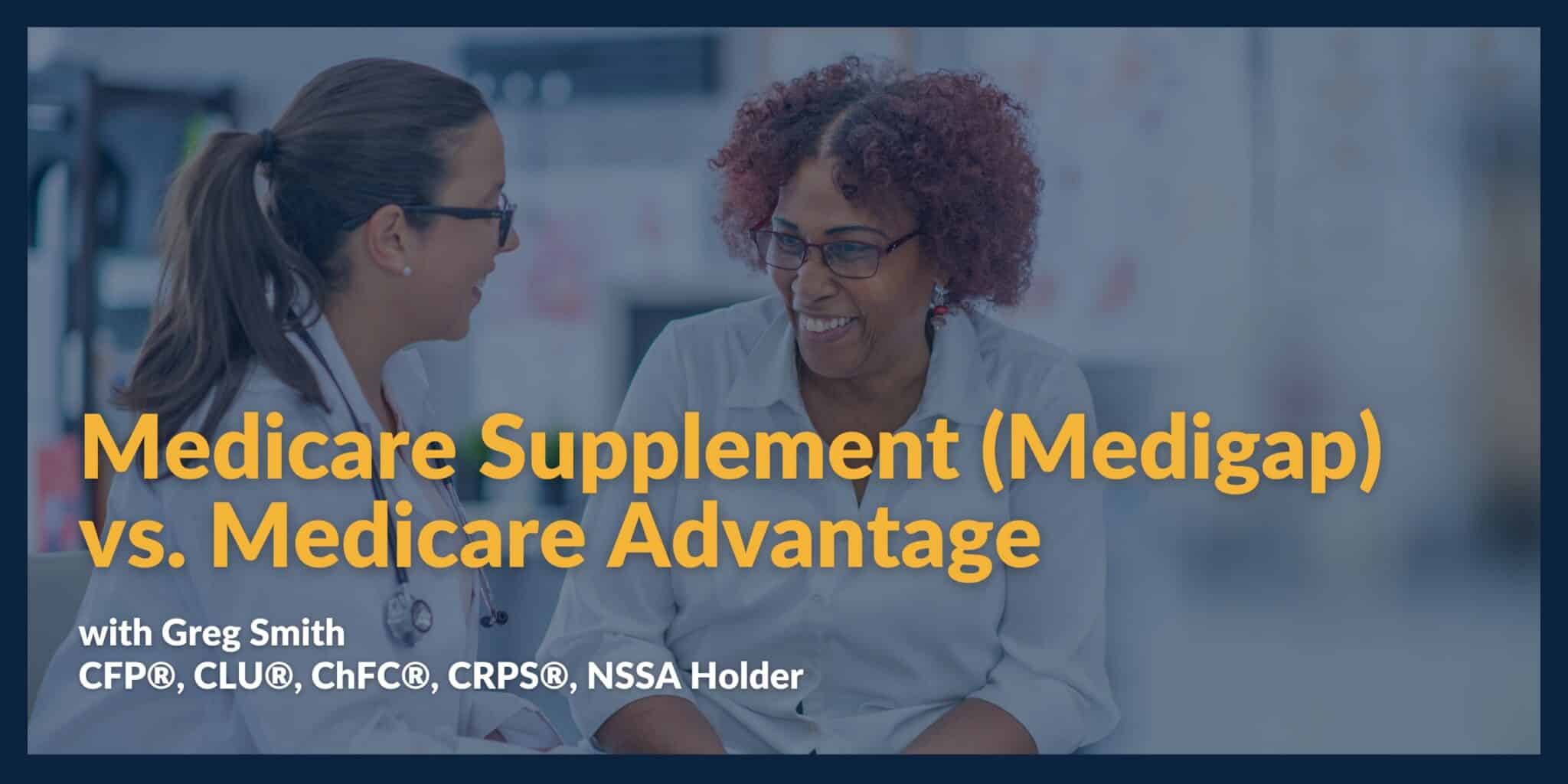 When it comes to Medicare, understanding your options is crucial. Two popular choices for Medicare beneficiaries are Medicare Supplement (Medigap) plans and Medicare Advantage. In this article, we will explore the differences between these two types of plans and help you determine which one may be right for you.
What is Original Medicare?
Original Medicare is a fee-for-service health plan that consists of Part A (hospital insurance) and Part B (medical insurance). After paying a deductible, Medicare covers its share of the Medicare-approved amount, while you are responsible for coinsurance and deductibles. If you need prescription drug coverage (Part D), you can enroll in a separate Medicare drug plan.
What is Medigap Insurance?
Medigap insurance is designed to supplement the benefits provided by Original Medicare. It fills in the gaps left by Medicare, such as deductibles, coinsurance contributions, and Part B excess charges. These policies are sold by private insurance companies, with ten standardized plans available (Plans A-D, F, G, and K-N), except in Massachusetts, Minnesota, and Wisconsin, which have their own standardized plans. Regardless of the insurance company or state you choose, the basic benefits remain the same. The only difference lies in the pricing among plans with the same letter but sold by different insurers.
Why You Need Medigap Insurance
Medicare Supplement Insurance (Medigap) helps cover your share of out-of-pocket costs in Original Medicare. To be eligible for a Medigap policy, you must have Medicare Part A and Part B. The costs associated with Original Medicare can accumulate quickly, including copayments, coinsurance, deductibles, and Part B excess charges. Having a Medigap policy can provide coverage for these additional expenses.
Medigap Doesn't Cover Everything
It's important to note that Original Medicare and Medigap plans generally do not cover long-term care (such as nursing home care), vision or dental care, hearing aids, eyeglasses, or private-duty nursing. Additionally, Medigap plans sold after 2005 do not include prescription drug coverage.
What is Medicare Advantage?
Medicare Advantage, also known as Part C, is a Medicare-approved plan offered by private companies. It provides an alternative to Original Medicare by combining health and drug coverage into a single plan. These "bundled" plans typically include Part A, Part B, and Part D (prescription drug coverage). Medicare Advantage plans often require the use of network providers, and prior approval may be necessary for certain drugs, services, or specialist visits. Compared to Original Medicare, Medicare Advantage plans may have lower out-of-pocket costs and may offer additional benefits like vision, hearing, and dental services.
How Much Does Medicare Advantage Cost?
With Medicare Advantage, you are required to pay the monthly Part B premium ($164.90/month for 2023) and possibly the plan's premium as well. Some plans have a $0 premium and may even assist with paying all or part of your Part B premium. Medicare Advantage plans have a yearly limit on out-of-pocket expenses for services covered by Medicare Part A and Part B. Once you reach this limit, you won't have to pay anything for those services for the remainder of the year. It's important to note that if you are enrolled in Medicare Advantage, you cannot purchase a Medigap policy.
When Can I Join, Switch, or Drop a Medicare Advantage Plan?
You can only make changes to your Medicare Advantage Plan during specific enrollment periods:
Open Enrollment Period – Occurs between October 15 and December 7. During this period, anyone with Medicare can join, switch, or drop a Medicare Advantage Plan. Your coverage will begin on January 1.
Medicare Advantage Open Enrollment Period – Occurs between January 1 and March 31. During this period, you can switch from one Medicare Advantage Plan to another or drop your Medicare Advantage Plan and return to Original Medicare.
How Can I Join a Medicare Advantage Plan?
To find and compare Medicare health plans in your area, visit Medicare.gov or call (877) 486-2048. Once you understand the rules and costs of a plan, you can join in one of the following ways:
Visit Medicare.gov , enter your zip code, and find a plan to join.
Contact the plan you're interested in to join via phone or visit their website to see if online enrollment is available.
Fill out a paper enrollment form. Get in touch with the plan to request an enrollment form and complete it.
Call (800) MEDICARE (800-633-4227) for assistance.
For more detailed information on Medicare Advantage plans, you can obtain a copy of "Understanding Medicare Advantage Plans" from Medicare's website.
Making an Informed Decision
Here's a compare/contrast chart outlining the key differences between Medicare Supplement (Medigap) Plans and Medicare Advantage:
| | | |
| --- | --- | --- |
| | Medicare Supplement (Medigap) Plans | Medicare Advantage |
| Coverage | Supplements Original Medicare | Replaces Original Medicare |
| Cost | Premiums + out-of-pocket costs | Premiums + copayments + deductibles |
| Network | Can use any doctor/hospital | Usually requires network providers |
| Referrals | No referrals needed | May need referrals for specialists |
| Prescription Drugs | Doesn't include drug coverage | Often includes prescription drug coverage |
| Additional Benefits | No additional benefits beyond Medicare | May offer additional benefits (e.g., dental, vision) |
| Geographic Coverage | Nationwide | Limited to specific service areas |
| Flexibility | Can switch plans at any time | Can switch during specific enrollment periods |
Choosing between Medicare Supplement (Medigap) plans and Medicare Advantage requires careful consideration of your specific needs. While Medigap fills in the gaps left by Original Medicare, Medicare Advantage offers an alternative with bundled coverage and additional benefits. Understanding the costs, enrollment periods, and coverage options will help you make an informed decision. Remember to utilize resources such as the Medicare plan comparison tool and consult with a trusted advisor to find the plan that best suits your healthcare requirements.
Financial Guidance For Your Life Journey
Talk with a financial planner about your next steps.
Guidance For Your Full Financial Journey
Through our comprehensive platform and expertise, Mission Wealth can guide you through all of life's events, including retirement, investment planning, family planning, and more. You will face many financial decisions. Let us guide you through your options and create a plan.
Mission Wealth's vision is to provide caring advice that empowers families to achieve their life dreams. Our founders were pioneers in the industry when they embraced the client-first principles of objective advice, comprehensive financial planning, coordination with other professional advisors, and proactive service. We are fiduciaries, and our holistic planning process provides clarity and confidence. For more information on Mission Wealth, please visit missionwealth.com.
To meet with a Mission Wealth financial advisor, contact us today at (805) 882-2360.
00526203 07/23