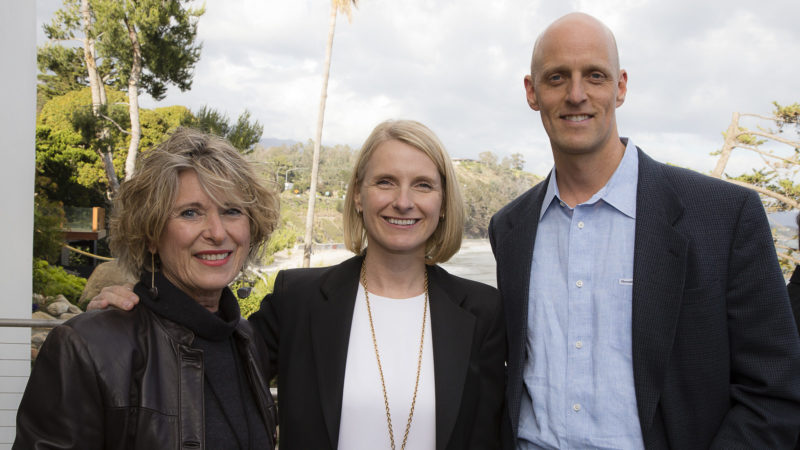 ---
On Saturday, May 6, Mission Wealth CEO Seth Streeter (right) and his guest Lisbeth Beise (left) enjoyed attending both the UCSB Arts & Lectures event "Elizabeth Gilbert: In Conversation with Pico Iyer" and the pre-reception for the acclaimed author of Eat Pray Love and other award-winning books.
The pre-reception took place at a lovely private home, and the talk was held at the Granada Theatre. There, in conversation with Santa Barbara favorite and fellow deep-thinking author Pico Iyer, Gilbert shared some of her insights into all walks of life. The discussion delved into her fascination with creativity, the "strange jewels" hidden within each of us, and the mysterious nature of inspiration. Gilbert's other books include Committed: A Love Story, The Signature of All Things and recent work Big Magic: Creative Living Beyond Fear.
Seth said afterward, "I thoroughly enjoyed meeting and listening to Elizabeth Gilbert talk last night. The primary reason why I appreciate her and her work is because she operates from a place of complete authenticity and vulnerability while simultaneously balancing playful and intelligent tones."
---