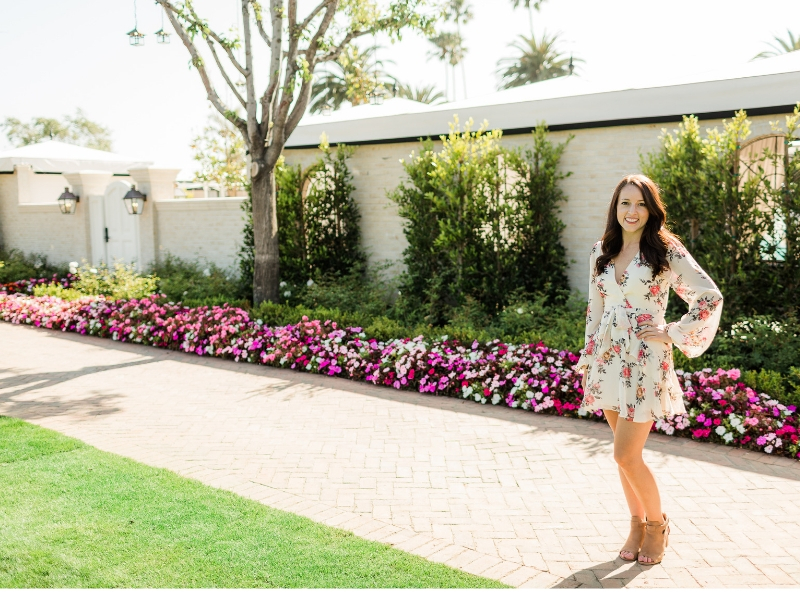 ---
Mission Wealth's Spotlight on the Team for August is Client Service Representative, Jenna Reese! Jenna joined the Mission Wealth team in October of 2018 and brought with her years of experience in the financial industry.  In this interview, read about Jenna's love of family and travel, her strong Santa Barbara roots and her passion for dance and Harry Potter.
What are a few childhood experiences you had that formed who you are today?
Being the child of a very friendly divorce, I was able to see that despite differences, family can still come first. My parents realized early on that they operated better as friends so they decided to separate. During and after their divorce, they remained very close and co-parented beautifully. I always felt like I was their top priority. As a result, I have always enjoyed having a large, "modern" family. Seeing my parents as an example has always inspired me to put family above all else.
How do you like to spend time outside of Mission Wealth?
I am part of a local professional dance group, La Boheme. We practice and perform year round at local community events. Most recently, we performed in the Summer Solstice Parade as well as during Santa Barbara's Old Spanish Days celebration, Fiesta. I started dancing ballet and flamenco at a very young age and, in high school, I was on both the dance team and the cheer team. I started with La Boheme this past year and I won the Most Passionate Dancer award for 2019. I am really enjoying getting back into dance as an adult. I feel most alive when I'm performing!
Are you a raving fan of anything – like a sports team or band or school?
Harry Potter! I grew up reading and re-reading all of the books as well as attending all of the movie premieres. I once even made the front page of the Santa Barbara News Press for waiting 28 hours in line for one of the movies!
What's something interesting that people don't know about you?
I am grateful to be a 5th generation Santa Barbaran. I have a lot of family and deep roots in this beautiful town. My grandfather was the principal of Santa Barbara High School, and the JR Richards Gymnasium is named after him. His father, my great grandpa, was a founder of La Colina Junior High and the Jack K. Richards Auditorium is named after him.
If you could offer any advice to your younger self, what would it be?
Stop comparing yourself to others. Comparison is the thief of joy.
At Mission Wealth we talk to people all the time about what their goals and aspirations are. So what's on your bucket list?
To start a family and see the world together.
Are you a part of any organizations or clubs? Tell us more about it.
I am supporter of Casa Serena, a local non-profit women's recovery home. Casa Serena helps women and their families recover from addiction by providing treatment services while building community and empowering them with educational opportunities and financial literacy.
What do you think makes you well-suited for your current role?
I truly enjoy helping people. In my role as Client Service Representative, I get to communicate directly with our clients and I genuinely feel like I am making a difference in their lives. I'm a people person at heart so I really enjoy getting to know our clients on a personal level. I also enjoy being part of such a hard-working, dedicated team here at Mission Wealth.
What are your favorite kinds of clients to work with and why?
I love working with the type of clients who are appreciative of what we do and trust us to take good care of them. I feel lucky to work with such great clients and to be making a positive impact on their lives.
00347468 08/19
---