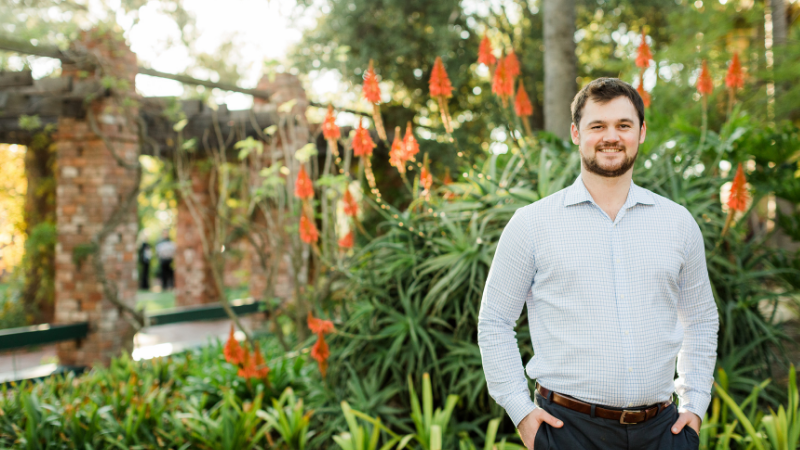 ---
Our Mission Wealth spotlight for the month of January is Grant Franklin, our new Investment Associate. In his role, Grant is responsible for trading, investment research and portfolio performance analysis. A University of Colorado graduate, he is pursuing his CFA designation and is currently a Level II Candidate. In this interview, we learn about his love of nature, lacrosse, and old-school country.
What are a few childhood experiences you had that formed who you are today?
One of the major influences growing up was my time in Boy Scouts. Whether it was hiking the Chilkoot trail in Alaska, biking through Germany, or canoeing in Oregon, my time in Boy Scouts taught me early on the importance of commitment and integrity. Earning the rank of Eagle was a process that had helped define who I am to this day.
How do you like to spend time outside of Mission Wealth?
Outside of Mission Wealth I try to get out in nature as often as I can. This is the first time I have lived so close to the beach and I try to take advantage of that. I have enjoyed exploring downtown and all Santa Barbara has to offer. I feel I really lucked out with a company headquartered in such a beautiful area.
Are you a raving fan of anything – like a sports team or band or school?
I am a big fan of old-school country: Waylon Jennings, Willie Nelson, and David Allen Coe. I can gladly give a lecture on why this era is so much better than the country music we get today.
What's something interesting that people don't know about you?
I loved playing lacrosse growing up. I went on several recruiting trips my senior year of high school. While I was exploring some D3 schools on the East Coast, my Dad and I stopped by Harvard. In the student store I took pictures covered in Harvard apparel, pranking my friends by posting on Facebook: "Honored for the offer to play at Harvard, but I need to follow my heart and take my talents to the University of Colorado." To this day I think some of my friends still think this post was legitimate.
If you could offer any advice to your younger self, what would it be?
If I could give my younger self any advice, it would be to always look at the big picture and to not get too stressed out about the volatility of life day to day.
At Mission Wealth we talk to people all the time about what their goals and aspirations are. So what's on your bucket list?
One of the things on my bucket list is to visit New Zealand. My brother studied abroad there a semester in college and has been selling me on making a trip out there ever since.
What do you think makes you well-suited for your current role?
One of the things that drew me into this role was the opportunity to implement my knowledge while expanding it every single day. Always being a student in the industry is something I think is so important to growth, and tapping into the extensive knowledge of my colleagues has accelerated my learning far quicker than I had hoped for.
1107436 1/19
---