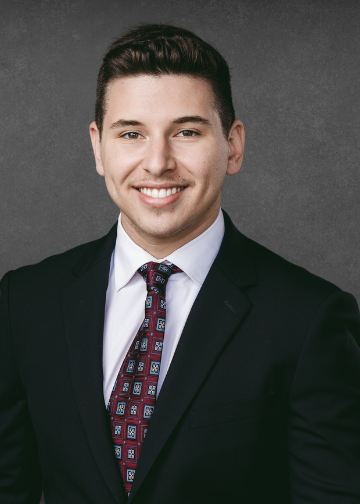 ---
Josh Lipman
Client Advisor Associate
---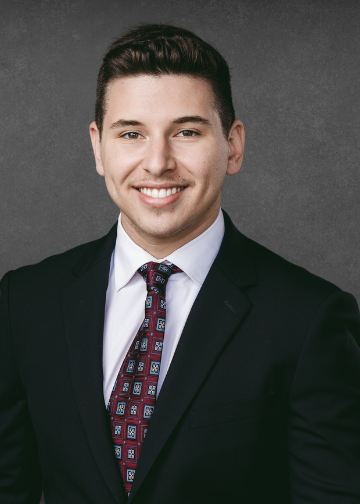 Josh Lipman
Client Advisor Associate
"Today is your opportunity to build the tomorrow you want."
As a Client Advisor Associate, Josh works closely with a team of Client Advisors to assess their clients goals and needs, and helps create a plan to achieve those goals by preparing financial plans, reports, and reviews. Josh also helps perform analytics to determine which strategies best fit each client.
---
Josh loves to communicate financial concepts to others and is thrilled to see his work make a positive impact on other people's lives. Helping people achieve their financial goals is Josh's dream career. Since high school he's developed a passion for investing and personal finance. Josh leverages this opportunity to communicate these concepts to others, as they work to help them reach their goals. Ultimately Josh feels most fulfilled when he's making a real and tangible impact on people's lives.
Department:
Advisory Team
Prior to joining Mission Wealth Josh completed a financial planning internship, which helped prepare him for his role as a Client Advisor Associate.
Josh's interest in investment analysis led him to an internship at a venture capital fund during his second year in college, which involved analyzing companies within the restaurant and retail automation industries. He later went on to expand his experience by performing analysis during an internship for a real estate investment fund.
While he thoroughly enjoyed this work his later involvement in other positions and organizations helped him realize that he was not only passionate about financial analysis and investments, but also about helping other people to more easily understand financial concepts, in addition to helping them to implement and apply them within their own lives.
At college, Josh implemented a student entrepreneurship program, and as president of the school's Business and Economics Student Association, Josh  raised money in order to start a real business that members of the club were involved in operating. Additionally, Josh had the opportunity to host workshops that could teach club members about personal finance, and even explored more advanced topics, such as finance, equity analysis and discounted cash flow modeling.
Josh was thrilled when students told him that these concepts helped improve their financial lives, and that he was making a real impact on them. He continued pursuing financial analysis through extracurricular involvement as portfolio manager in UCSB's Investment Advisory Committee – a student-run investment fund, where he led a team of analysts in the utilities sector, and pitched equities to the fund.
During his final year in college, he was inspired to join forces with a small team that was starting a non-profit that could provide virtual financial mentorship and a student-run investment fund experience for those who attended the school. This included weekly mentorship from any alumni with professional experience in the financial industry.
---
Josh attended Los Angeles Pierce College before transferring to UC Santa Barbara in 2019. In 2021 Josh achieved his Bachelors of Science (BS) in Economics from UC Santa Barbara, in addition to obtaining a Notary Public Commission.
Josh loves almost anything there is to do around Santa Barbara! On a typical weekend you can catch Josh enjoying the beach or spending time with friends downtown. He's always hiking and trying to find new trails, and so far Lizards Mouth is his favorite. He also enjoys bowling, drawing, playing golf, and boxing.
---
Josh loves to get involved in any way that he can. In the past he's helped package and deliver food for SOVA and various other food pantries. He's always open to new opportunities for give back to his community!