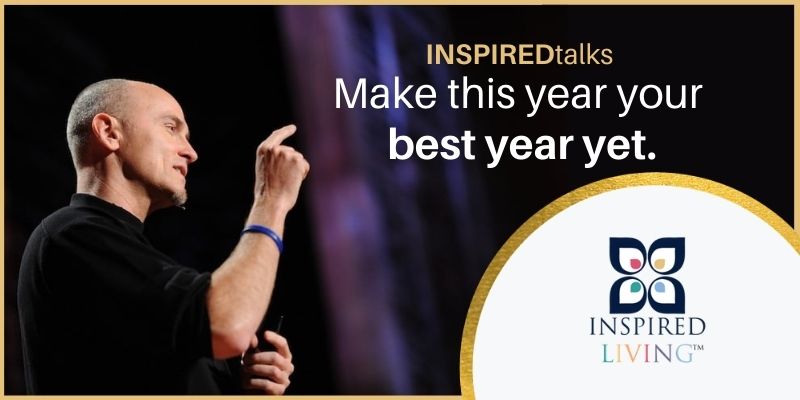 Join the INSPIREDtalks event on December 9, 2020 and make 2021 your best year yet!
---
Don't wait, take control of this moment to live from a place of curiosity and connectedness and embrace all of life's possibilities.
About this INSPIREDtalk
Whether you are feeling stuck or are about to move into a new phase of life, this webinar is focused on transitions and is designed to spark your vision for what's next. Be inspired to move with optimism and excitement into this new phase of life and learn how to make it exceptional. Discuss the three phases of any transition, including letting go, getting comfortable and curious with uncertainty and opening up to your next chapter.
This INSPIREDtalk is ideal for anyone approaching or currently experiencing a life transition such as retirement, sale of a business, empty nesting (children leaving home), getting divorced or married, losing a spouse, purchase or sale of a home or changing career.
This talk is designed to help people best navigate through and beyond these transitions.
Event takeaways
Gain tangible tools to make the leap into the next phase of your life.
Think deeply about your life and where you need to make changes.
Learn how to define and imagine the next phase of your epic life.
Re-categorize your upcoming transitions from being your foe to friend.
---
About Chip Conley
Rebel hospitality entrepreneur and New York Times bestselling author, Chip Conley disrupted his favorite industry... twice. At age 26 he founded Joie de Vivre Hospitality (JdV), transforming an inner-city motel into the second largest boutique hotel brand in America. He sold JdV after running it as CEO for 24 years, and soon the young founders of Airbnb asked him to help transform their promising start-up into the world's leading hospitality brand. Chip served as Airbnb's Head of Global Hospitality and Strategy for four years and today acts as the company's Strategic Advisor for Hospitality and Leadership. His five books have made him a leading authority at the intersection of psychology and business. Chip was awarded "Most Innovative CEO" by the San Francisco Business Times, is the recipient of hospitality's highest honor, the Pioneer Award, and holds a BA and MBA from Stanford University. Learn more about Chip here.
Event logistics
Date: December 9th, 2020 at 9am.
Time: 9:00am PST
Location: Virtual Webinar
Click the button below to RSVP for this INSPIREDtalk.
---

Are you living your life in a way that brings you joy and meaning?
Join the Inspired Living™ movement to elevate your past, present and future. Let us introduce you to prominent thought-leaders, life coaches, and influencers who can work together with you to develop your customized life plan. We will give you curated resources, actionable advice and targeted strategies during your journey of self-discovery. Then we will align your multi-dimensional and multi-faceted life with your ultimate vision so that you can become the BestU™ in your life journey. Learn More.
---
Liked this content? Be the first to know about INSPIREDtalks by joining our email list. You'll be notified about upcoming thought-leaders, events, and speakers as soon as they become accessible to the public.
---