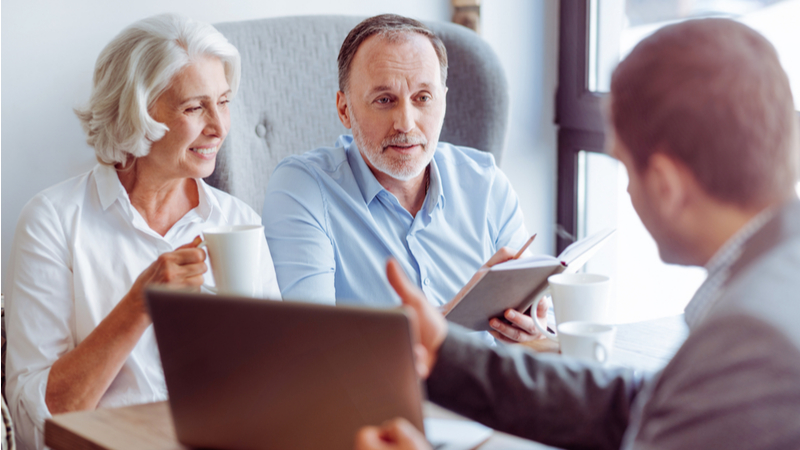 ---
By Brad Stark, MS, CFP®
Founder and Chief Compliance Officer
 
These days, life can be unpredictable and busy. Most everyone is caught up in day-to-day activities. The young family is struggling to balance school and sports along with professional and household demands. The retired couple is busy with volunteer activities, travel, personal interests and family support. The calendar is full.
Such is life in the modern age, but what about when an unexpected event occurs? Unforeseen events do happen, we are often unprepared for them, and then they become a shock to our "master plan."
While it's horrible to think about these topics, maybe it's the reason so many have not prepared themselves or their families properly. But we all know someone who was in the wrong place at the wrong time or who became ill out of the blue. We hear these stories about real people who either suffer themselves or who suffer for those they lost.
And when we do, we might silently pause and think, "Wow, that could have been me!" In this moment of reflection, it's natural to question, "Am I prepared? Is my spouse and are my loved ones set if such an event were to happen to me?"
To help you develop a plan that would allow you to answer "Yes" to the above questions, we advise you to focus on four key areas:
– Simple candid dialogue with your spouse, children, friends and/or advisors can eliminate significant confusion and conflict when a time of need arises. Providing an explanation of your assets and liabilities can save tremendous time and confusion down the road. Sharing your intentions and desires in clear and up-to-date legal documents should leave no questions for those who follow.
Estate Planning – Working with an estate attorney can get you an updated Will and Trust document that will ensure your wishes are carried out effectively. Durable powers of attorney should also be created to empower others you trust to be able to step in on your behalf.
Insurance Coverage – There is no better way to provide protection and liquidity to loved ones in the most challenging of times than through a well planned insurance program. Coverage for home, auto and general liability can protect against virtually any form of accident or calamity.
Disability coverage is prudent to protect your earnings ability and long-term care protection as you approach retirement. Life insurance can be inexpensive and invaluable. Having adequate insurance protection in place can be the difference between financial security and ruin for many families.
Master Financial Plan – The roadmap that connects the above three steps together is the family financial plan. Whenever dealing with professionals such as your attorney, CPA, broker, insurance agent or wealth manager, your goals will be the first part of any discussion. It is most efficient to have a document that clearly outlines your desires. If you are having trouble with starting the "list," we find it most helpful to think about your objectives as it pertains to Self, Family and Community desires to get the ball rolling.
A clearly developed goals outline affords you the opportunity to have the dialogue with family, professionals and future key support people to whatever degree you feel comfortable. It is the foundation upon which wise personal choices and unique financial decisions should be based.
Once the planning component is completed, investment programs are generally next to be constructed around the "plan" to optimize your assets based upon timelines, taxes, income, liquidity needs and your own personal risk profile. This is where it is critical to ensure that the estate planning, insurance and tax planning processes are coordinated and working in harmony with your advisory team.
Being prepared and protected for an unforeseen tragedy is a matter of choice. By choosing to have open communication with your family, updated documents in place, adequate insurance protection and a "master plan", you can not only optimize your future results but it can allow you live more fully with the peace of mind that you and your loved ones will be provided for.
 
READ MORE: Your 2018 Financial To-Do List
READ MORE: Financials 101
1014729 2/18
---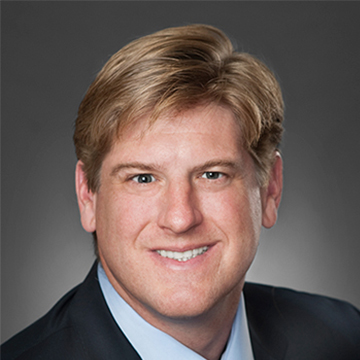 Founder and Chief Compliance Officer
---
About the Author
Brad works directly with a select list of clients and is responsible for the Southern California Group as well as Compliance functions of the firm. As a member of the Executive and Investment Committees, he contributes to the firm direction and client experience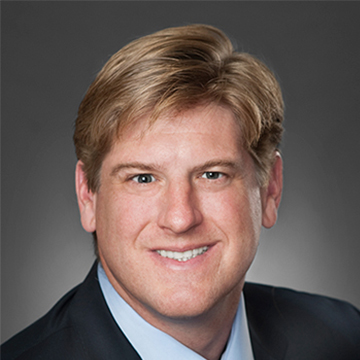 Founder and Chief Compliance Officer
---
About the Author
Brad works directly with a select list of clients and is responsible for the Southern California Group as well as Compliance functions of the firm. As a member of the Executive and Investment Committees, he contributes to the firm direction and client experience